Sam's Club Store Formula Vs. Name-Brand Formulas
I have recently discovered Sam's Club Members Mark Advantage Infant Formula. This line is designed to be more like a breast milk and it also includes DHA (an omega-3 fatty acid, which is a primary structural component of the human brain, cerebral cortex and skin), Lutein (a eyesight supporting vitamin) and other vitamins. The Sam's Club brand is about half of the cost Similac and Enfamil per package and you get about 20 more ounces in the Sam's Club package. The ingredients in Members Mark Advantage Infant Formula are very similar to those in Similac Advance and Similac Sensitive. The ingredient quantities are slightly different in some cases, but not significantly so. See the table below, for specifics.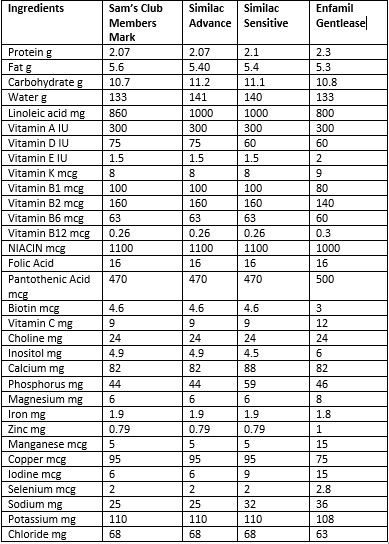 Studies have shown [ http://www.npr.org/sections/money/2014/07/25/334459041/when-do-chefs-and-doctors-buy-generic ] that doctors and other highly educated consumers purchase store-brands at a higher rate than the more expensive name-brand counterparts. This is because in most cases the store brands are the same or better than the name-brands while they are also cheaper because so little of the cost of the product has to go to advertising. I believe that, Sams Club Member's Mark Formula is a perfect example of this phenomenon.

If you are worried about the consistency of the formula, don't be. Sam's Club's Member's Mark Advantage 1 Infant formula's milk is pretty smooth, just like breast-milk. You can see it in the picture below: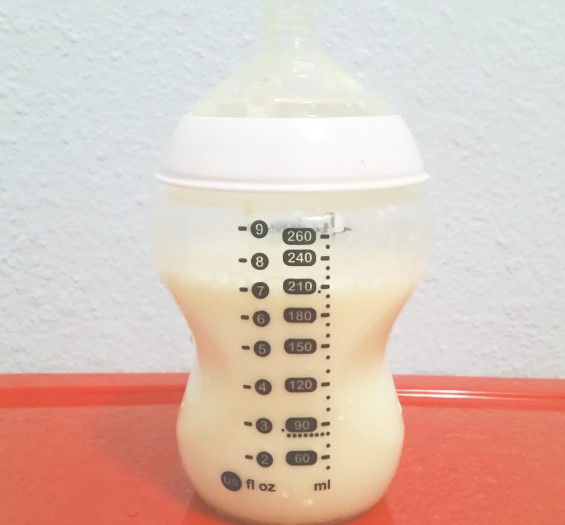 Sam's Club Members Mark Advantage Infant Formula is good for infants from 0 to 12 months. You can buy it in your local Sam's Club location or order it from their website. If you order online that shipping is free. My 7-month-old son loves this brand, he loves drinking it on its own and also when mixed into wheat, oatmeal, or quinoa cereals. I also like to add it into an egg yolk (which our son's pediatrician told us to feed him once a week.) He does not like egg yolk very much; however, it goes better if I add a little bit of Members Mark Advantage Infant Formula.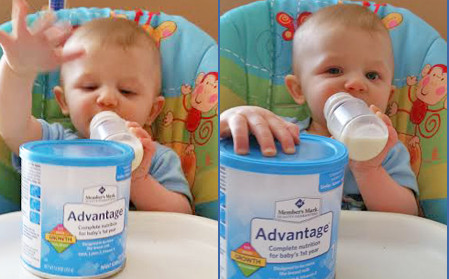 By the way, Sam's Club is currently having a Members Mark Advantage Infant Formula Giveaway.5 winners will be selected to receive one 12oz Member's Mark Infant Formula sample and a $100 Sam's club gift card. Member's Mark Infant Formula Giveaway This is a sponsored post written by me on behalf of Perrigo, the makers of Members Mark Infant Formula. All opinions are 100% mine."
Posted on November 18, 2015 then Updated May 30, 2019By Sweetie