Carlsbad California Points of Interests
We visited Carlsbad for 3 full days in 2018, and this is absolutely not enough time. Our trip was mostly devoted to Legoland but we had some time to look around Carlsbad area. Here are some attractions we recommend in Carlsbad.
What to see in Carlsbad:
Legoland
We had so much fun in Legoland. We spent 2 days there but still did not see the whole park. Here are some of our favorite things in Legoland.
Brick creations
Legoland has an amazing number of brick statues. You would need a couple days to look through each of them. Our family's favorite were the models of American cities. My three-year-old son circled around them at least 10 times and probably would have done more if we had not had to move on. The Legoland hotel, where we were staying, also had many fun creations including at least a dozen in our room.
Legoland Themed Playgrounds
Many of my friends have asked me how old your child needs to be to appreciate Legoland. I would say it is appropriate for early walkers and up; adults love Legoland too. Even if you think your kid is too young for rides, Legoland has many playgrounds targeted to different ages. For example, there are at least two Duplo playgrounds that are perfect for young toddlers.
Favorite Legoland Rides
We had a 3-year-old, so all of our LEGOLAND rides were targeted to this age. Here are the rides our 3-year-old liked:
Junior Driving School. Red means stop. Green means go. That's pretty much all you need to know.
Dune Raiders. My son asked to slide over and over. Bonus: the line goes pretty fast here, too.
Fun Town Police and Fire Academy.It is a very cute competitive family activity. The lines were long, but it was one of the most interactive rides in the park.
Legoland Express. Cute, tiny train that is located on the Duplo playground. This one is good even for little ones.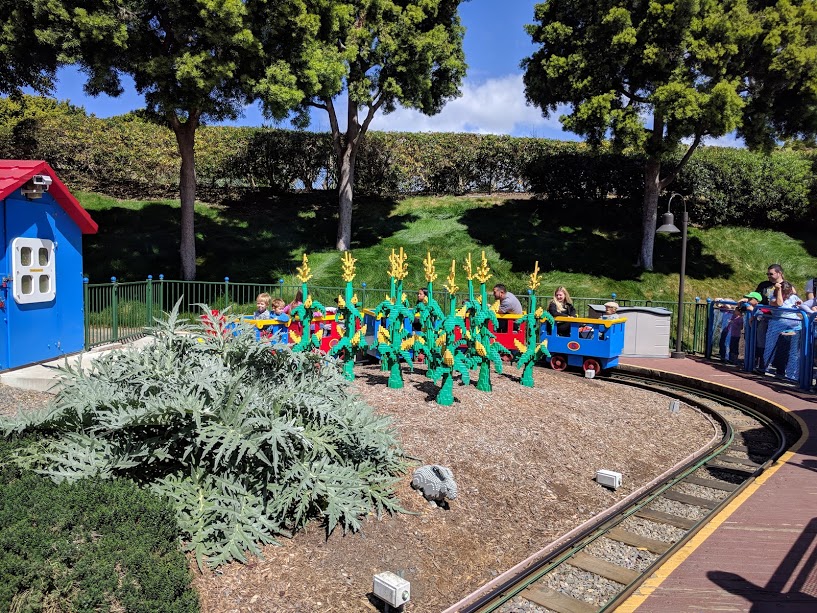 Skipper School. Mommy and son enjoyed navigating our Lego boat around. The boats are only big enough for one adult and one child. But, adjacent boats stay pretty close to each other.
Splash Battle. We treated this as a mommy and son activity. Daddy tried to keep things dry as we (the pirates) shot water at everything around us, including daddy.
Sea Life Aquarium
It is a tiny aquarium but it was just the right size for my son. He spent a lot of time looking into each fish tank. This is a great place to introduce kids to sea creatures. We learned a lot about Baja California Sea life here. Unlike Monterey Bay Aquarium, this one has Lego creations in it and many human divers.
Legoland Hotel.
Legoland hotel is outrageously expensive. People often ask me if it was worth the price to go there since you can rent a hotel next to Legoland park for much cheaper.
Legoland hotel is lot of fun for kids. We were also impressed with their service and hospitality. The only snag was that we arrived too late to enter via the main gate and the side gate was really hard to find. We ended up calling the front desk to have them guide us in. But, in general, they epitomize the best hotel services in the USA. Even the cleaning staff is spectacular. We saw a kid spill a full drink over his family's breakfast table and the staff appeared out of nowhere like seal team six and had it cleaned up as if it were some kind of magic trick.
The hotel stay with kids is very organized around activities in the park and then in the hotel, which makes the life of a parent much easier. They have a little indoor Lego castle with a bunch of Legos everywhere, there is story time every night, and a kids-disco with actors to lead the dances. Super fun! If your kids are old enough to avoid getting run over by slightly bigger kids, you can just sit and have a coffee or other adult-drink with a great view of the castle.
Before telling you about our hotel themed rooms, there is one great feature I have to mention. After our arrival snag my husband was quite stressed and entered the hotel with a frown on his face. That lasted for the amount of time it took for him to get on the elevator. After the doors closed the elevator music stopped, a disco ball started, and "staying alive" started playing for the trip. By the time we had reached our floor, my husband was dancing with a big smile on his face. Priceless.
We chose a Pirate-themed room and it was perfect. It had a room for parents and a bunk bedroom for kids, both were in the pirate style. The rooms were only one room. So, technically, the kids' area was just an alcove. But, it was on the other side of the bathroom and not where light from the main bed-area would disturb the sleep of our little guy. The rooms include a bunch of legos to play with and a treasure chest with Lego packs to take home (if you can figure out the secret key by looking around the hotel for clues.) Watch more about Legoland Hotel pirate themed rooms in our video here: https://www.instagram.com/p/Bgsd9rHjceL/
Some other things to see in the Carlsbad area.
Antique Gas & Steam Engine Museum
Antique Gas & Steam Engine Museum, Inc. in Vista is an absolutely free (donations are accepted) outdoor museum of antique cars and machines; mostly farm and commercial vehicles such as tracktors, combines, steam engines etc. If you have a kid, make sure to visit it. It is 55 acres of cool antique machines to run around to see. There are mechanical engineers on site who can start old cars and even a steam train for you to see how it worked in the past. Everyone was very friendly and excited to have an audience. By the way, they have gas engines from the early 1900s and even some from late 1800s so even if you are older, you won't have seen these.
U-Pick Carlsbad Strawberry Company
U-Pick Carlsbad Strawberry Company is a beautiful field of delicious and big strawberries, you can pick together as a family. Here is their yelp page: https://www.yelp.com/biz/u-pick-carlsbad-strawberry-co-carlsbad
The place is also located across the road from Flower Fields at Carlsbad Ranch. So you can do two things for one visit.
Flower Fields at Carlsbad Ranch.
Flower Fields are very beautiful. You have probably already seen many pictures from this area on the Instagram, Pinterest, and other social media sites. Photographers love this place. It opens up once a year in the spring from March 1 through May 10. So, if you are in Carlsbad area during this time, do not miss it. Here is their Instagram link: https://www.instagram.com/the_flower_fields/

Where to eat in Carlsbad?
There are so many good places in Carlsbad area. Our favorite place is Campfire. It is very unique!
They serve amazing artisan food, with small portions. Try their smoked duck with citrus, gremolata, farro grain, carrots, almonds, and cocoa. Everything is very light and nutritious. They have both an indoor and outdoor area. Their outdoor area has a tent for kids to play. Another thing I have noticed is wooden changing tables in every bathroom. So definitely a big bonus in my universe. I was glad to support restaurant which reduces plastic usage.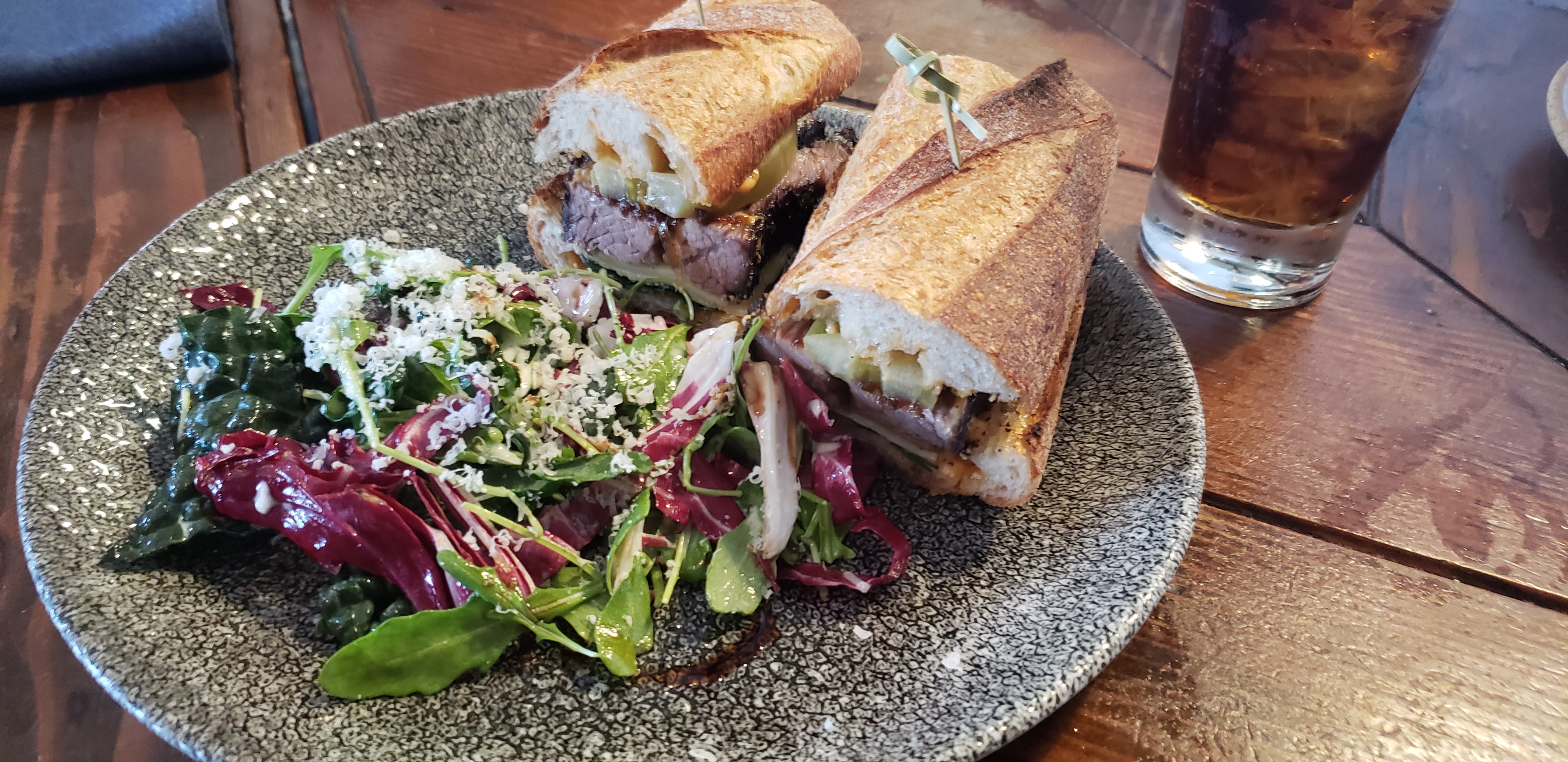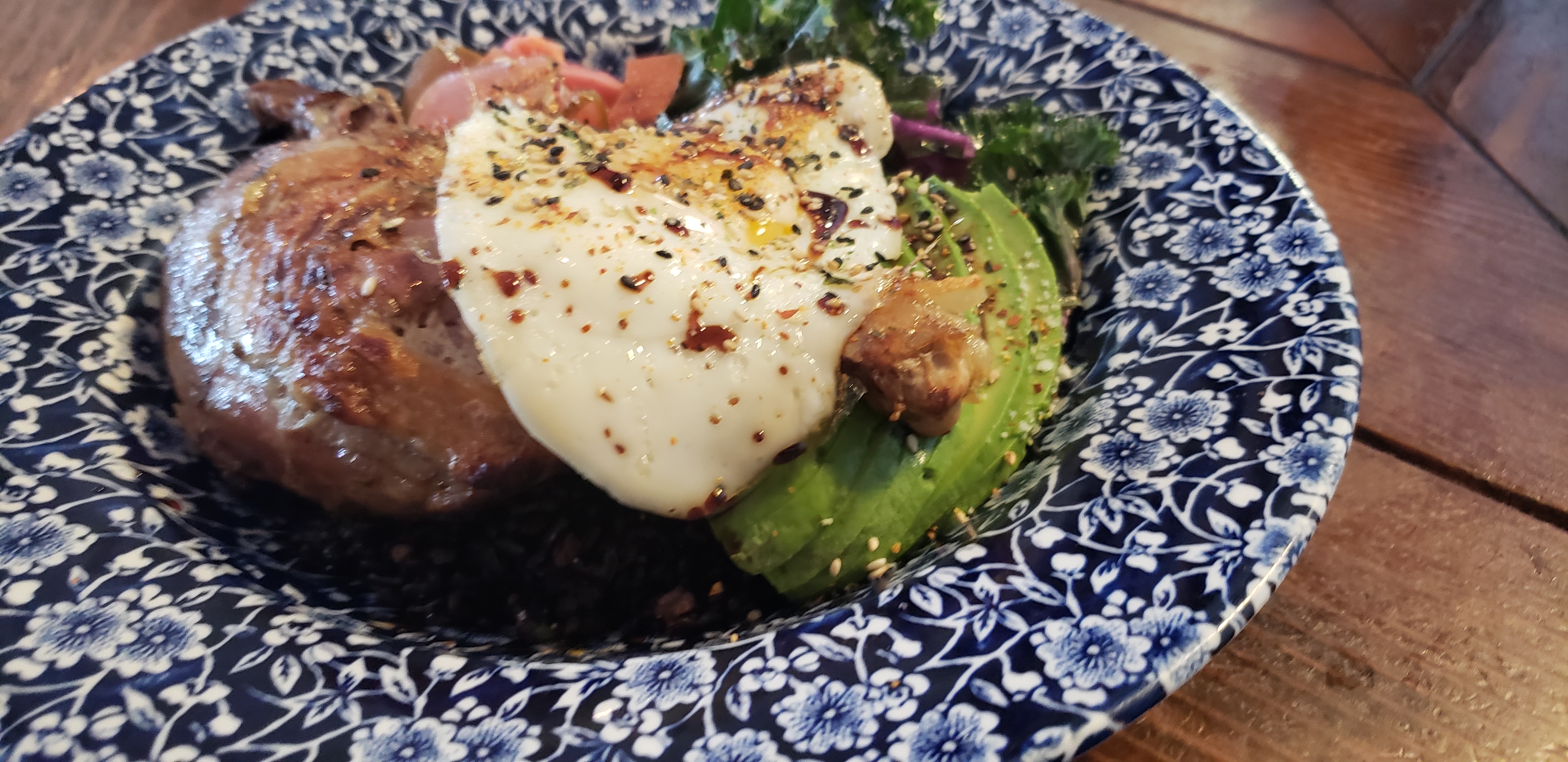 UPDATE: Lifehacks from our 2019 Legoland Trip.
We were back to Legoland and Carlsbad area in 2019. And Here is other important things you should know about Legoland:
-Do not reserve Legoland hotel via Groupon. It would end up more expensive and with fewer perks as if you buy the package directly via Legoland hotel
-Visiting Legoland during rain is a very good DEAL! Legoland has a rainy day promise policy, you can get a free admission next time.
-When you go to Legoland during the rain, there are no lines for any attractions!
Posted on August 29, 2018 then Updated March 20, 2020By Sweetie