What to Do to Prepare for a Wedding Photoshoot
Is your wedding anytime soon? It is very important to prepare for your wedding photography.
First of all, shop for your wedding photographer. Do not hire a photographer until you try working with him or her. Even if he or she has only perfect reviews and recommendations, you should try before you buy. I would advise you to arrange a pre-wedding photoshoot and hire a couple photographers to try. You can evaluate their styles and vision to see if it works for you.
Be proactive! Do not fully rely on your photographer. Even the most experienced wedding photographer does not know your personality and all the details of your wedding as well as you do. Browse the internet to get ideas of photos and poses you would like to try.
Provide a wedding-shoot list to your photographer. Think about the moments you want to preserve in your wedding album. Here are some moments I selected.
-The wedding preparations
-Details of wedding decorations
-Portraits of the bride preparing
-Portraits of the groom waiting
-Bride and Groom "First look"
-Portraits of the groomsmen and bridesmaids before and during the ceremony
-Ceremony photos
-Flower-girl and ring bearer photos
-Family photos
-Friend photo
-Reception photos
-Photos of people giving toasts and speeches
-Photos of the first dance
-Cake-cutting photos
-Photos of reception activities (such as the bouquet toss)
-Photos of each table of guests with the bride and groom
Sleep well before the wedding! Many brides and grooms are so anxious before the wedding that they cannot sleep. But, sleep is very important if you want to look your best in your wedding photos.
Make sure you have 2-3 hours set aside for photographs. You might want to arrange to have photos taken before the wedding or between the wedding and the reception so that you can be with your guests during the reception. Many poses take time and do not work on the first try. So, make sure that you have plenty of time. Our wedding included a photo of the groomsmen jumping. But, it took many tries to get everybody to jump at the same time.
Do not be boring, mix traditional and fun, create a story out of your wedding through your photos.
Here is a list of some of my favorite wedding-photo ideas. I found these on the web while I was preparing for my wedding. Hopefully, they will help you to prepare for your wedding, too.
Be Romantic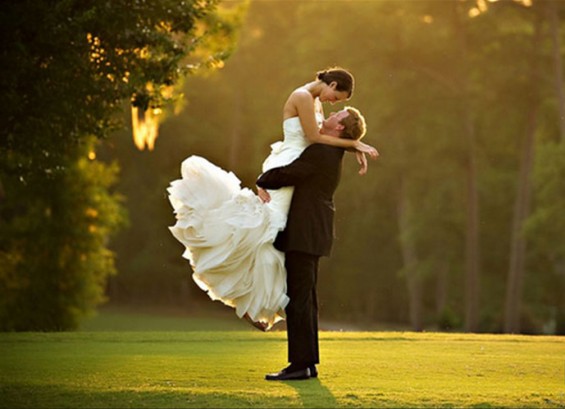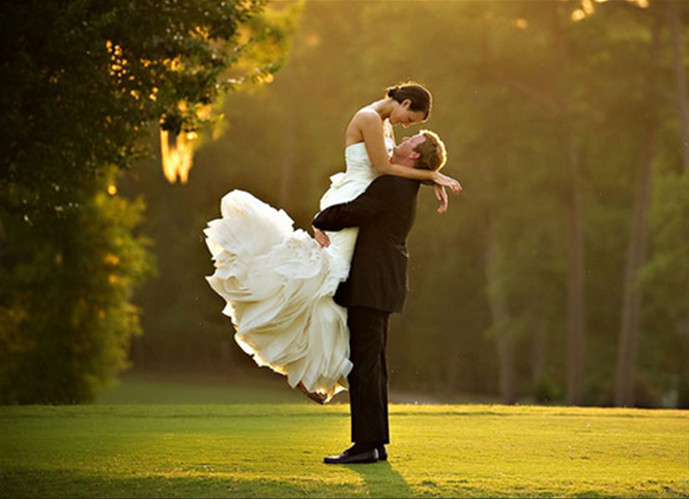 Be Passionate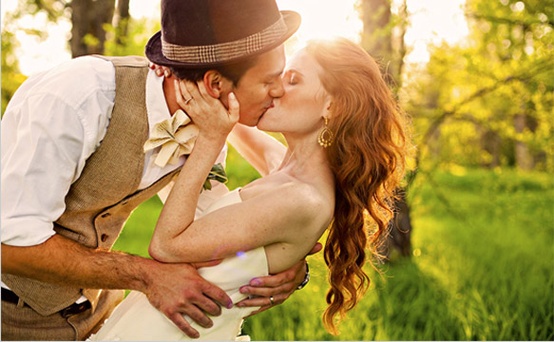 Create Signs
Be Silly! Jump!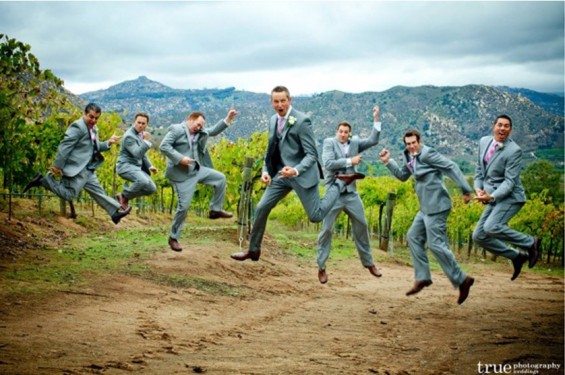 Add Bubbles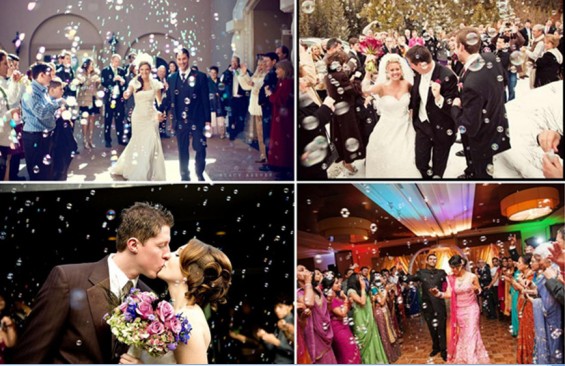 Be Unique! Add Custom Details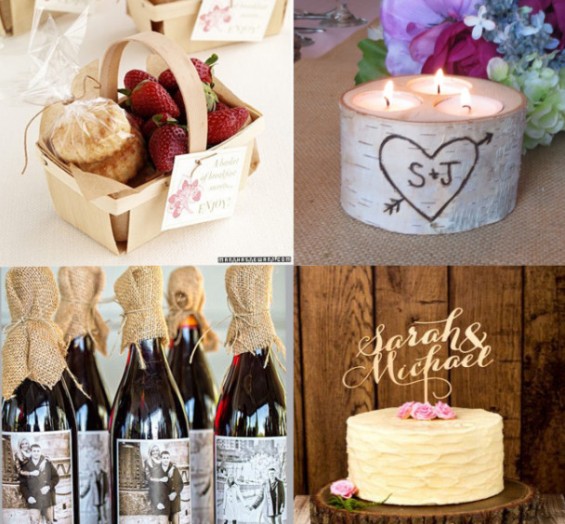 Include Your Dog into Your Wedding Day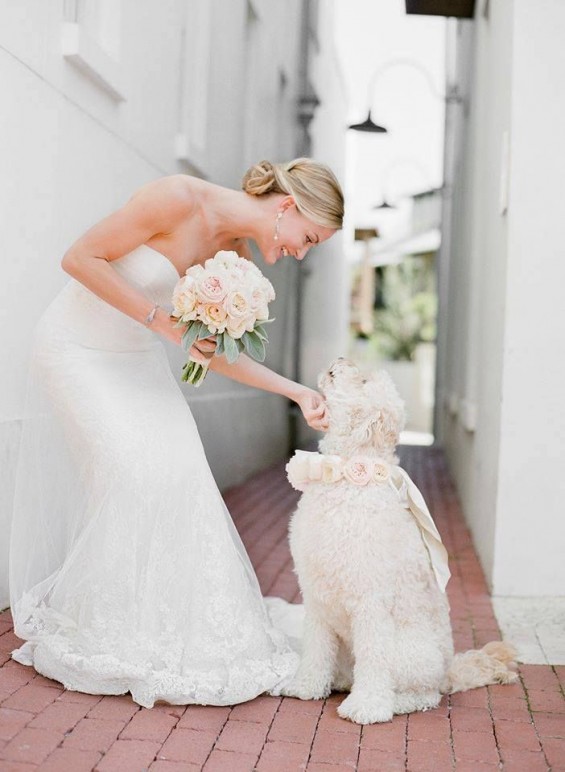 Posted on April 18, 2014 then Updated July 5, 2017By Sweetie