T&Z Baby, Toddler Knitted Hat, Scarf, & Mittens

As bloggers, we get many offers to try out and review products; however, we chose to review only our very favorites products. This is the rule! We recently got a great set of winter accessories. The set included a knitted hat, scarf, and mittens from a brand that was before-now unknown to me (T&Z). The quality of the set is great, it is made of 100% cotton and the design is a super-cute "star". We really liked this set, so I thought I would share it with my readers. By the way, here this link to their Amazon page
. They also have pretty good reviews on this product on Amazon.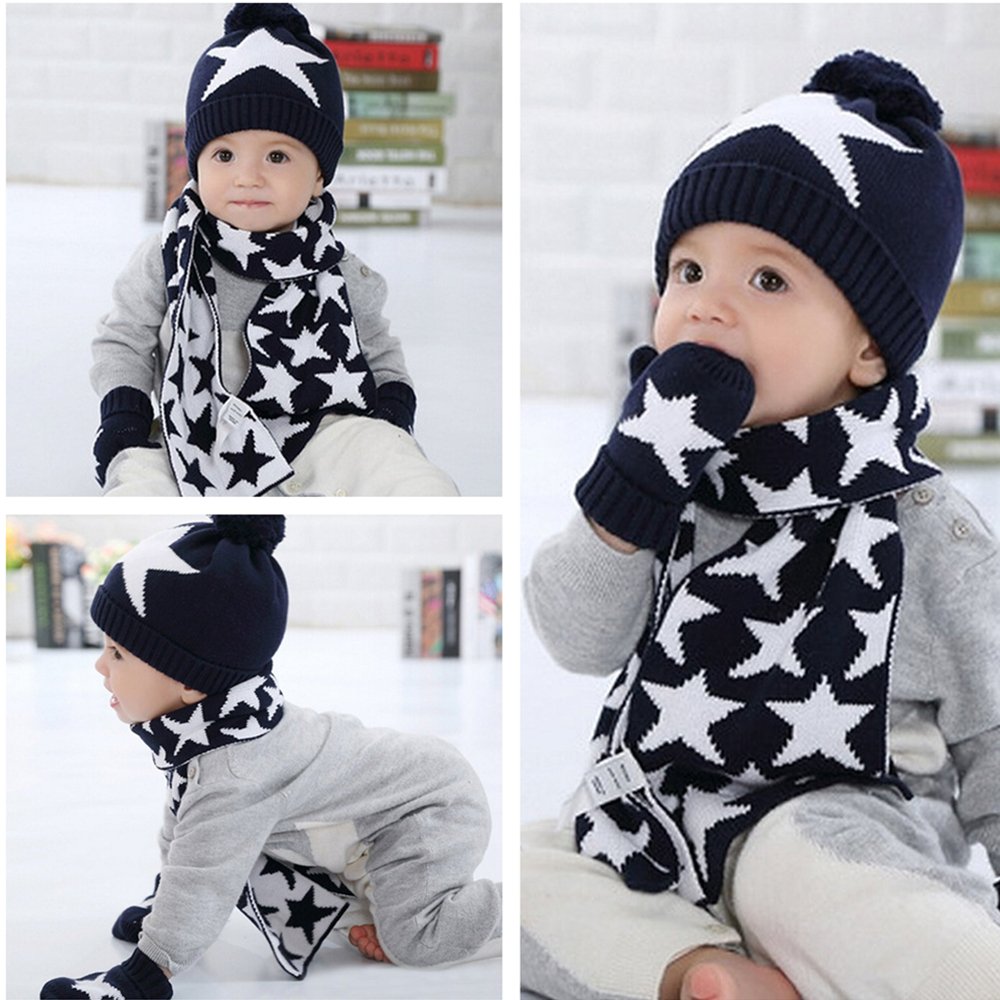 T&Z offers this winter-set in three sizes. We decided on the 48cm (18.9 inches) head circumference size which fit well on my 10 months old and is big enough that it will probably fit him next winter, too. This is because the material is cotton and pretty stretchy although it did shrink a little after we washed it the first time. The the set of hat, scarf and mittens is pretty warm and very soft (not itchy), so your kid will not object to wearing it during cold winter days.
The design is so cute, that I was tempted to do a little photo-shoot of my little star. You will be similarly tempted.

Posted on February 22, 2016 then Updated July 4, 2017By Sweetie