The List of What to Buy When You are Pregnant
Here is the list of things that will help make your pregnancy easier and less stressful. I tried out many products while I, myself, was pregnant and these are the most essential products, which I recommend for your pregnancy shopping checklist.
Rent or buy a Fetal Doppler. A Fetal Doppler device allows you to listen to your baby's heartbeat while are are pregnant. BabyBeat is one of the sites where you can rent Fetal Doppler. I recommend a Fetal Doppler device to all pregnant women; it will keep you sane as well as it will save you a lot of money on doctor's visits every time you do not feel your baby's heart. You can even hear your baby's heart with the Doppler during the earlier stages of your pregnancy. Do not waste your money on a stethoscope. Neither me or my husband could separate my heart beat from our baby's stethoscope even though his beat much faster. With the Fetal Doppler it was easy to tell them apart (despite what some websites report) and it only took a few patient minutes to find our son's.

Buy a Pregnancy Pillow. A pregnancy pillow will really improve your sleep; however, it will take some space on the bed (probably, your spouse's bed space). You will need a pregnancy pillow starting at the 18th-20th week of your pregnancy. I liked Oversized – Total Body Pregnancy Maternity Pillow By Blowout Bedding; it came with a pillow case; so it was super easy to keep it clean. Keeping it clean and in good shape allowed me to easily sell it on craigslist when I did not need it anymore.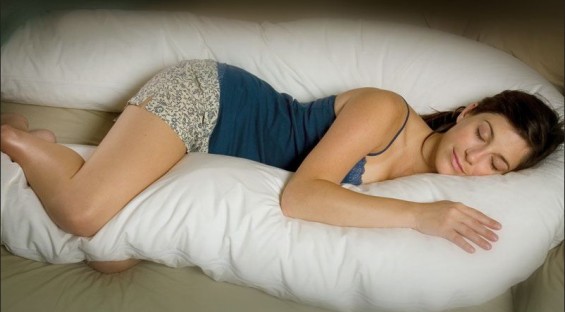 Religiously take multivitamins. Don't miss a day. I really loved One-A-Day Prenatal vitamins. These vitamins were recommended by my doctor. The pack includes two bottles. The first bottle contains a multivitamin complex and the second one includes DHA liquid pills that help support baby's brain development. I never had any stomach irritation problems or other ill-effect with this vitamin regime. In fact, I noticed that my hair and nails improved as I started to take these One-a-Day prenatal vitamins.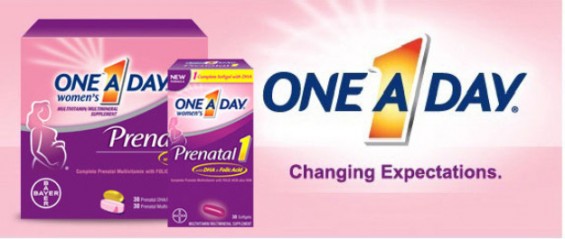 Buy and wear comfortable clothing. But, do not spend too much money on something you will wear temporary. Motherhood Maternity was the best maternity clothing I had while I was pregnant. It is stylish, comfortable, reasonably priced, and durable. You can buy it on motherhood.com or on Amazon. Or you can also buy motherhood maternity clothing in good/like new condition on Ebay
and then sell it for almost the same price on eBay again when you do not need it anymore.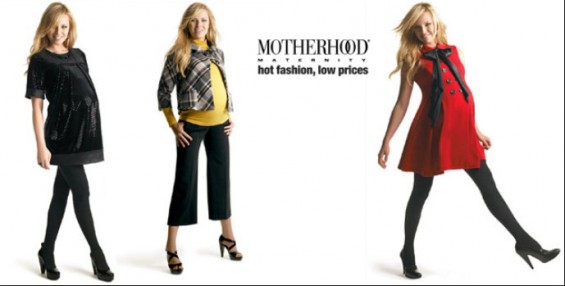 Buy the book "Expecting 411: The Insider's Guide to Pregnancy and Childbirth
". If you are like me you will have tons of questions that you just cannot keep until your next doctor's appointment. Meanwhile, BabyCenter.com and other online resources are full of contradictory information and scary anecdotes in the comment sections. Fortunately, Expecting 411 was written by OB/GYN doctors Michele Hakakha and Ari Brown and is full of detailed authoritative information. It contains complete answers to anything that is bothering you and explains what is normal and what might be a sign you should be concerned about. The book is very thick with information, but has a helpful index at the end so you can find answers fast. A new 3rd-edition of the book just came out last year. But, the second edition of Expecting 411 has a solid five star rating on amazon and is recommended as the "must have book" for all pregnant women.
Buy the book "Baby Bargains
" by Denise and Alan Field. You need to prepare a list of things to buy before the baby arrives, but that is just the first step. Once you know what kinds of things to buy, you need to find the specific brands and types that are best for your needs and budget. "Baby Bargains" has detailed reviews and write-ups on everything. The details include ratings, price-ranges, sizes, weights, and certificates (were applicable). The write-ups include information about each product and also tips for buying and even using some of the product. We used this book to decide on furniture, maternity wear, a car seat, a stroller, and some baby toys for the bath.
Buy a Robot Roomba vacuum cleaner
to make your life easier. House cleaning will get harder and harder as you are approaching your due date. Do not overwork, just buy Robot Roomba. It will clean your floors pretty well without you having to even be in the house. It picks up pet hair, dirt, dust. It even vacuums under the bed and other places that human cleaning services often neglect. You can program the Roomba to vacuum on a schedule or you can press the big green button whenever you want the floor cleaned. I really love my Roomba, it saved so much of my energy while I was pregnant and it continues to save me time now that I have the baby. The model I have is an IRobot Roomba 770, bought it via Amazon, but there are both cheaper and more expensive ones on the market.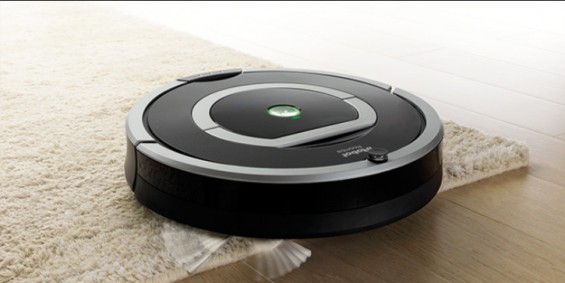 Expecting fathers should read the book "Be Prepared A Practical Handbook for New Dads
" by Gary Greenberg and Jeannie Hayden. My husband learned from the book what to expect and how to support me after the delivery of our son. It's better for both parents to know how to deal with common baby issues and this book was an entertaining way for my Husband to learn the basics. I am most appreciative of the sections that help set expectations for after the birth such as the one called "Your partner may not be functioning properly". Here is what my husband had to say about the book:
"I liked how the book is broken up into parts by baby-age. This makes it easy to refer back to and also easy to read-as-you-go. Also, there were some good practical tips such as things to try to get your baby to stop crying and games you can play with your baby. But, the best part was the humor in the writing. While a more traditional baby-book would list the various ways direct sunlight might harm your baby, "Be Prepared" says, "In regards to the sun, treat your baby like a vampire for the first 6 months." This is much funnier and still gets the point across. The pictures are also instructive and funny starting from the very first page showing an angelic smiling perfect baby with the label "this is what your baby won't look like."
Wear comfortable shoes during your pregnancy. When I was pregnant, I worked in San Francisco and lived in the South Bay. This meant an hour long train ride and a 20 minute walk each way. So I needed super good shoes for walking and occasionally standing. Since my job was pretty corporate, I felt my shoes needed to be not just comfortable but also elegant and classy. I do love elegant, classy, high heels shoes and I did not want drastically change my image during the pregnancy and to wear flip flops. It is too cold in San Francisco for flip flops most of the time, anyway.
With all those requirements in mind, I tried many pairs of shoes. With each pair, I tested it by walking a pretty good distance. The best shoes I found were Anne Klein sport wedge shoes
. They have flexible soles that make your leg feel like you are in sneakers. Yet, they are outwardly elegant shoes. They also turned out to be pretty durable. I am still wearing them to run after my son in the park.
If the model I wear is not your style, I still recommend you have a look at the Anne Klein sport shoes
brand. There are several styles to choose from and they are all positively reviewed and very elegant.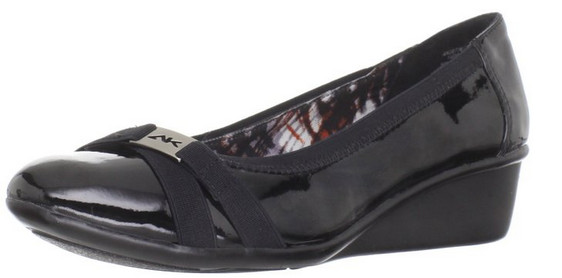 Please, share any "must have" pregnancy products we may have missed.
Posted on June 1, 2015 then Updated July 5, 2017By Sweetie