The Bright Outdoors Go Solar Lantern Review

Sweetie and Geek are very interested in energy efficient gadgets and products. We are always excited about new inventions that can help us without raising our power bill. So when we were offered the opportunity to test The Bright Outdoors Go Solar Lantern
by Premium Choice Products and Fulfilled by Amazon
, we agreed! Here is what we have discovered about solar lanterns in general and about The Bright Outdoors Go Solar Lantern particularly.
What we love about this solar lantern:
– We love that they are solar powered! You do not need to have an electrical outlet or buy batteries that needed to be recycled eventually.
– It is waterproof, so you can keep it outdoors and even use in the swimming pool. I can see how you can buy many of them and put into swimming pool, will look great for pool party or just fun! For the party, you might even want to take advantage of the different colors the lantern can project.
– It is super light (not heavy J). This lantern is good to take camping, since it won't add any weight to your luggage. You can deflate it so it is very small, (like a small plate) too.
– You can use it as a flashlight. I was using it as a flashlight trying to organize the dresser of my child while he was napping.
What we hope will be improved in the next version of the The Bright Outdoors Go Solar Lantern and in solar lights in general.
– Even a fully charged solar lantern of this kind only works for about an hour without a recharge.
– The remote control for this lantern does not work further than about 1 meter. It seems to be IR-based, so we are not sure why the range is so short.
– The air-spout on our lantern was a little leaky. Not enough to deflate right away, but it needs to be re-inflated every day and if you don't push on the tab pretty hard it deflates fast.
In general, we love our solar lantern and definitely recommend it. We are thinking of buying a number of them to light a big area.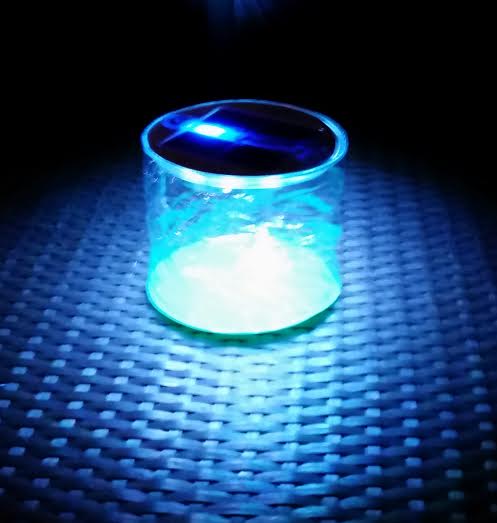 Posted on December 19, 2015 then Updated July 14, 2017By Sweetie