4 Awesome Places to Stop During San Jose to Los Angeles Drive
If you are traveling from San Jose to Los Angeles or San Diego by car with kids, you are probably looking for some good places to stop during this long road trip. Here is the list of kid-friendly places to stop on the way from San Jose to Los Angeles or from Los Angeles to San Jose.
1. Casa De Fruta
Casa De Fruta is an awesome place to stop. By the way, if you are traveling from San Jose to Monterey or from Monterey to San Jose, you can consider this place for your stop as well.
Casa de Fruta has many attractions for kids such as a choo-choo train that goes half a mile around the Casa De Fruita property, a carousel, a sluice to hunt for gold, crystals, and shark teeth. They also have peacocks walking around everywhere; so pay attention while driving through the parking lot. There are turtles bathing in the sun and ducks quacking a merry tune. My son's favorite, beside the train, was a little alley with old, rusted trucks and tractors on display.
They also have amazing stores where they sell California products such as fruit, vegetables, olive oil, nuts, jams, honey and more. I also recommend their Casa De Fruita restaurant, it has very delicious food and very good customer service. All the employees are very polite and helpful. I hope they never change.
If you are driving from San Jose, prepare to stop at one or more of the many farm kiosks along the road about 5-7 miles before Casa De Fruta.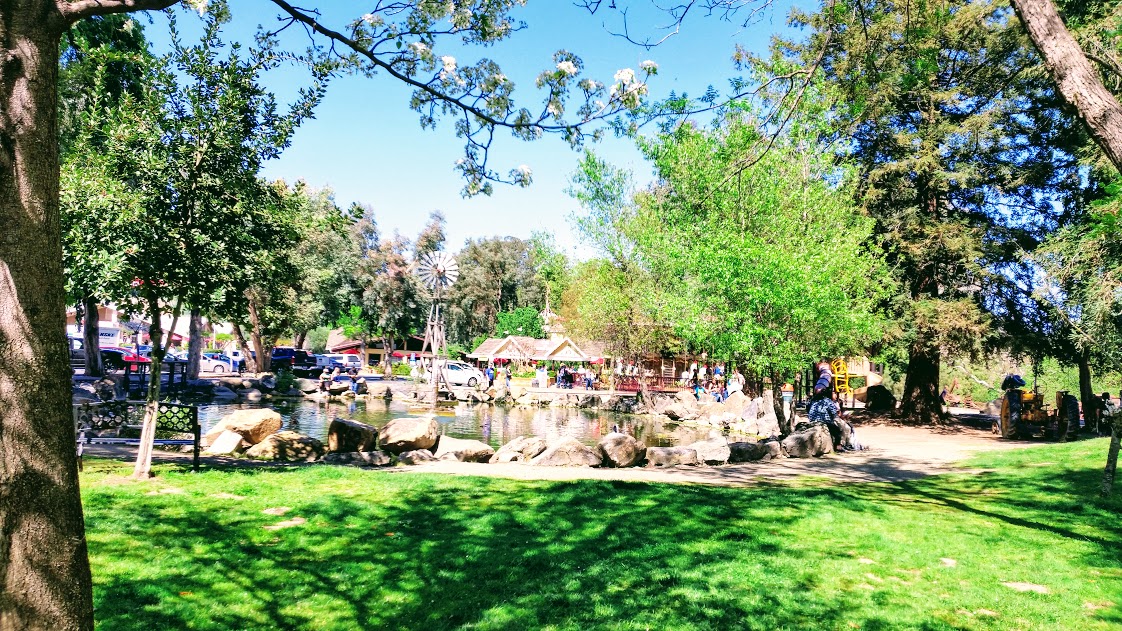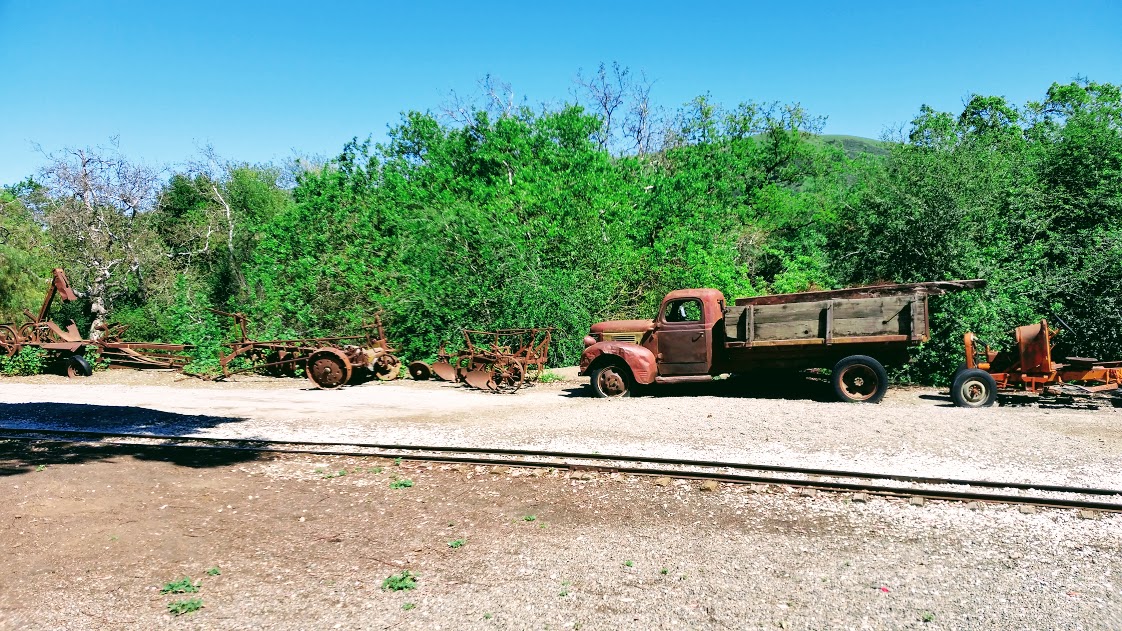 Casa de Fruita address
10021 Pacheco Pass Hwy,
Hollister, CA 95023
2. Bravo Farms
Another good place to stop on the way from San Jose to Los Angeles is Bravo farms. It is right in the middle between Los Angeles and San Jose, so is a very convenient place to stop. It is a cute antique style place with a Tex-Mex cuisine restaurant. You can eat indoors or outside in an enclosed park with the view of the kids' playground.
Their kids' playground is amazing. It has an antique city theme. The playground has many small themed houses: a school, a church, a barn, etc. Each little building has things to climb on, inside, and many of them have slides, too. This is a great place for kids to play pretend games. For the smaller kids, they have a sandbox complete with toy construction trucks, which my son appreciated. Despite the rustic theme, the place seems safe as it is covered with artificial grass; so the kids can run/crawl barefoot and is enclosed to keep kids from running off.
Bravo Farms also has a large store with California products: jam, honey, cheese, olive oil, spice etc.
I also liked that they had an Usborne books store there, we were able to buy good books for my son to read for the rest of the trip.
Another good thing is very clean bathrooms, that you would appreciate.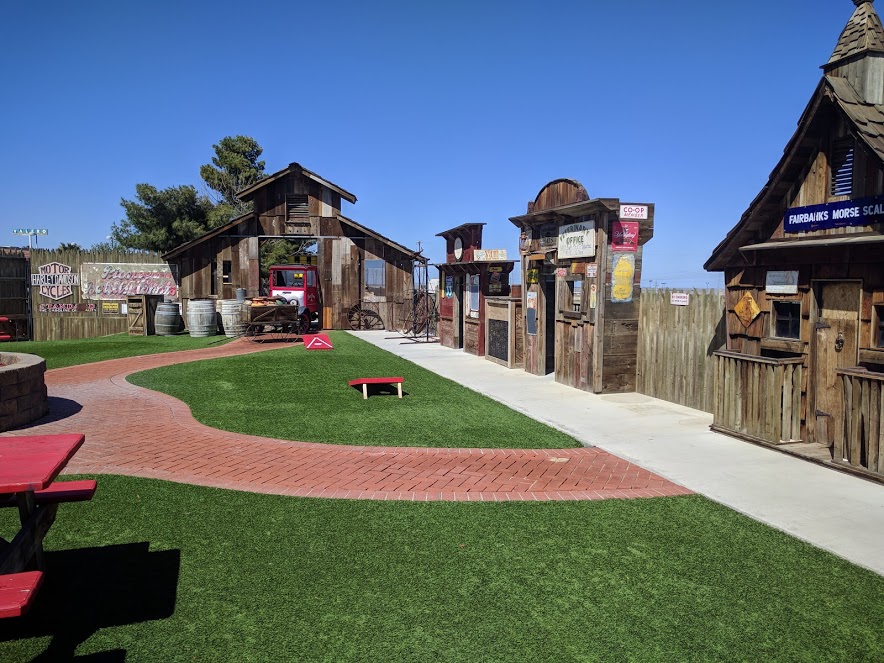 Bravo Farms Address:
33341 Bernard Dr,
Kettleman City, CA 93239
3. Harris Ranch restaurant
Harris Ranch restaurant is probably the most famous places to stop on the way to Los Angeles from San Jose. This is because this a historical place. Harris Ranch was founded in 1937 by the Harris family and it has been still under continuous family operation since then.
The restaurant is famous for its steak. and has an amazing California Western design. There is also a hotel, if you just cannot proceed any further on your trip.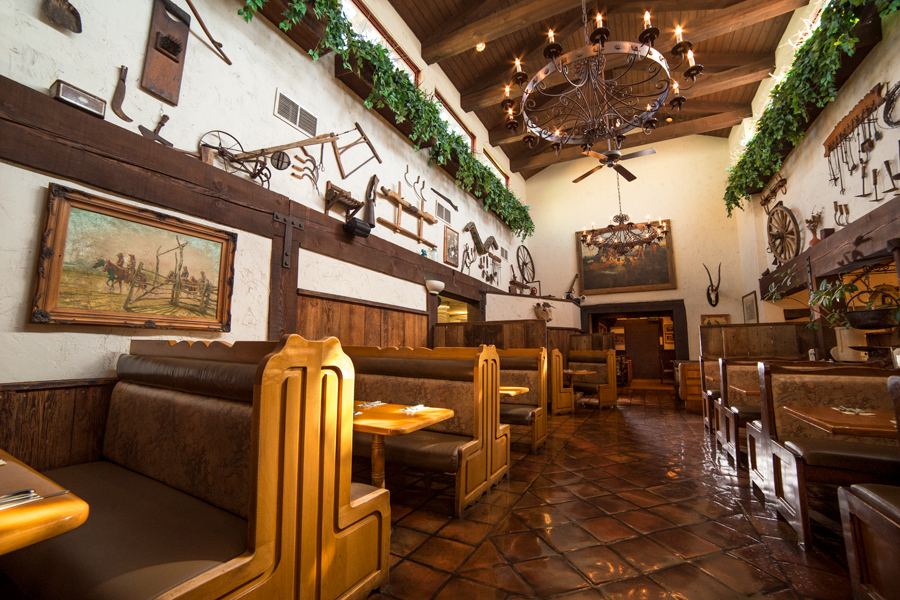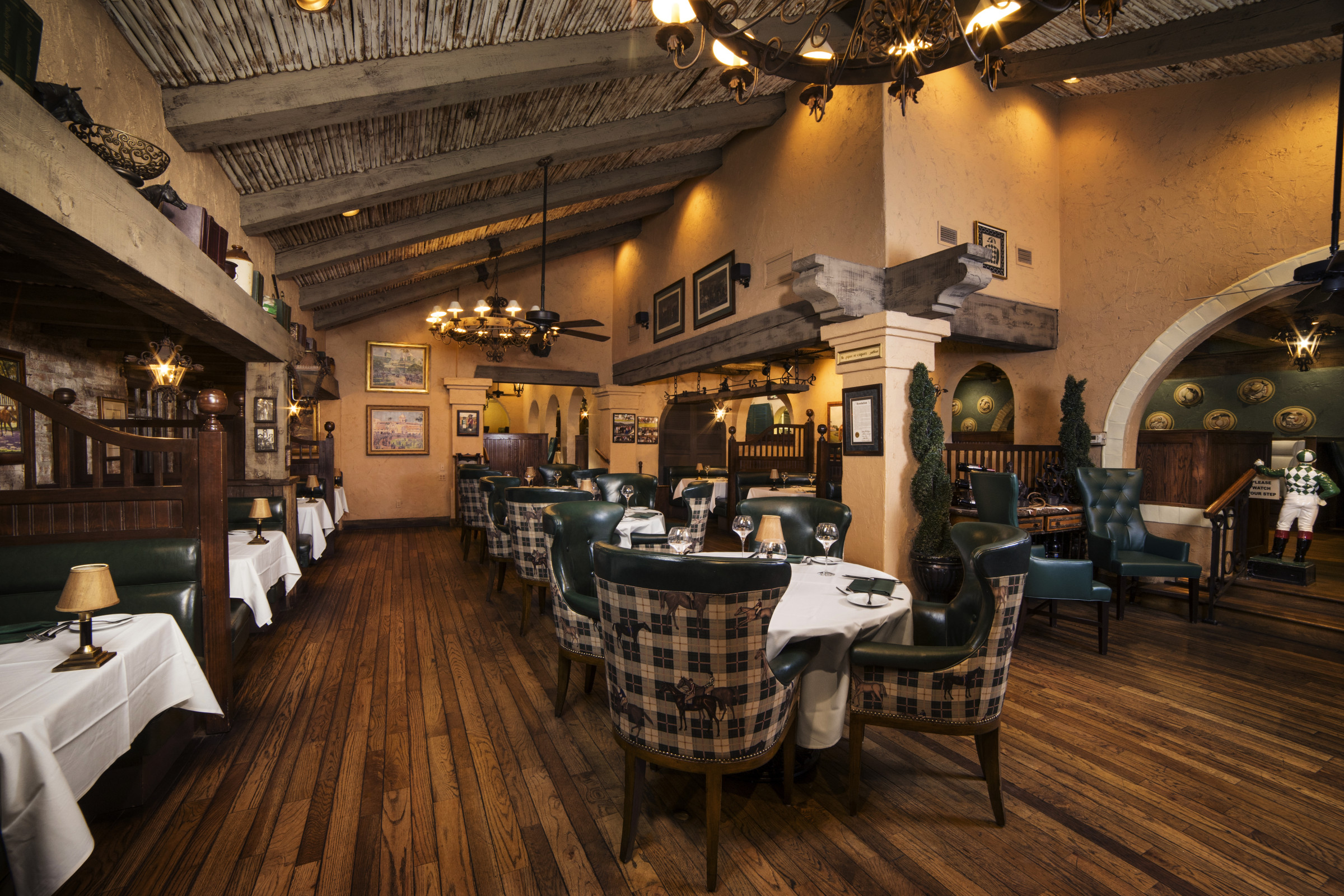 Harris Ranch Restaurant Address
24505 W Dorris Ave,
Coalinga, CA 93210
4. Westfield Valencia Town Center in Santa Clarita
Make sure to stop in Westfield Valencia Town Center in Santa Clarita if you are traveling a little bit further than Los Angeles; to San Diego or Carlsbad. This mall is better than a regular mall. It has a turtle pond your kid would enjoy. There are hundreds of turtles your kids can pet. They also have a playground and even an indoor place where you can drop kids for a couple of hours. You can also find good restaurants and cafes here.
Westfield Valencia Town Center Address
24201 West Valencia Blvd,
Valencia, California 91355
Please, let us know what are your favorite places to stop during San Jose to Los Angeles road trip.
Posted on April 23, 2018 then Updated June 11, 2019By Sweetie