Newborn and First Year Baby Checklist
As our baby grows we are becoming experts on all kinds of baby stuff. So we thought we would share a list of some of the baby essentials and lifehacks we recommend you buy for your newborn baby. I hope this baby checklist will be helpful for the future parents and guests attending baby showers and baby sprinkles. I will also try to keep this checklist updated with new lifehacks as we discover more good products for babies and parents.

Amazon Prime
Parents should get Amazon Prime before they start buying any baby gadgets. Here is the link for free 30 days Amazon Prime trial. Amazon Prime has one of the best return policies: they have free returns during 90 days. For example, you can get a stroller, try it and if you do not like it send it back to Amazon and try another one until you find the one you are comfortable with. Costco also has a good return policy but its return process is so much more complicated than Amazon's. You will either need to go to the store and stay in long line to return or have to make multiple calls to customer service and then to coordinate with pickup company to schedule a pickup. Our last experience with returning to Costco was so frustrating, that we considered canceling our membership. While, our last experience with an Amazon return was one click on the website and then answering the door. We didn't even have to print a label.
There is an additional program you can add to Amazon Prime that used to be called "Amazon Mom". You can add it for free, here ( https://www.amazon.com/mom ). There are not too many benefits, but if you order diapers or some other baby essentials you can get a deal if you sign up for (what is now called) "Amazon Family".

Diaper Bags:
Look for a spacious diaper bag that has multiple compartments. The price of the majority of good diaper bags starts at about $50, so a diaper bag makes a good gift for a future mom. Here are the diaper bags I like.
The COACH Signature Nylon Baby Bag/ Multifunction Tote:

I love this diaper bag. It is spacious, stylish and very classy. In fact, this diaper bag looks and acts like a laptop bag when your are without the baby. It is as durable as all coach bags and is pretty easy to clean. This diaper bag comes with a changing pad, although if your baby is pretty large, you will probably want to carry something a bit wider.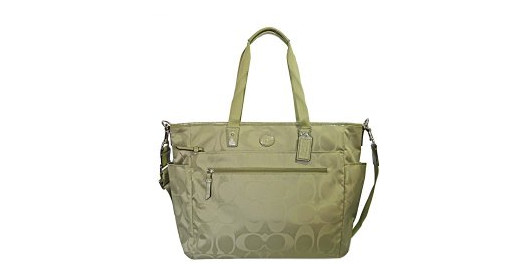 Berlando Chevron Diaper Bag

This is my second go-to diaper bag/tote. It is a very stylish chevron-themed bag with much better price than the Coach diaper bag. It is also spacious with the multiple compartments you will need for all your baby stuff. It does not come with a changing pad, but it comes with a high-quality matching chevron blanket that you can use as a changing pad or as a blanket.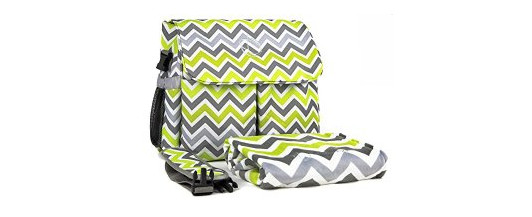 Nail Scissors:
Trimming your baby's nails is important since she can hurt herself with sharp nails. However, the clipping process can be quite challenging since babies don't like to have their hands confined and you need your baby's hands still to complete the process. Having good nail scissors that can make the job quick is essential to avoid screaming and crying.
Daiso Nail Scissors
:
These very tiny scissors are the right size for your baby's very tiny nails. The ends of them are sharp but so close together that it is unlikely you will injure yourself or your baby. I have tried files, scissors, and clippers and these fairly-standard looking instruments are the best I have used. The main downside is that the finger holes are made for women's hands. So, my husband has to do the holding part of the job while I do the clipping. We cannot switch since his fingers are too big.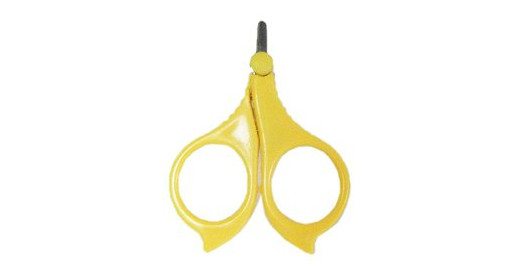 Baby Comfy Care Deluxe Safety Nail Clipper


While our first choice is scissors, these Baby Comfy Care Nail Clippers were the best clippers we found. They are very safe and do a good job of cutting the ends of the fingernails. They are big and don't have finger-holes so my husband can use them. Like all clippers, it is hard to trim the sides of our son's nails. But, our main complaint with this specific set of clippers was that the clippings sort of disappear to be found later on the floor somewhere. We are not sure where the nails are intended to go, but they are hard to catch.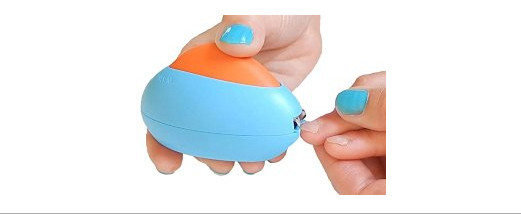 Baby Detergent:
Babies have more sensitive skin that can be irritated even by normal fragrance-free detergents. So, I advise getting a special detergent for loads of baby-laundry.
Babyganics 3X Baby Laundry Detergent, Fragrance Free:
The best baby detergent we tried so far. It does not smell like most detergents and does not irritate the nose and skin of the baby or his/her parents. I do not even smell detergent in your clothes. It is also doing a great job cleaning baby clothes. We now also use this detergent for many of our clothes, too. It is a little more expensive than others we have tried, but worth it.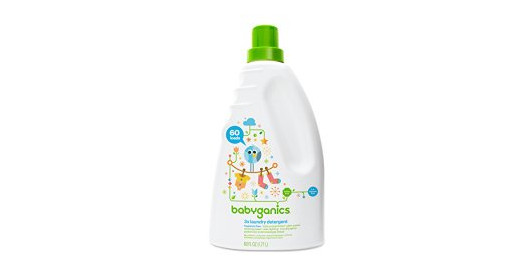 Dreft Baby Laundry Detergent:
:
If you are looking for a deal without switching to adult-detergent, I recommend Dreft detergent. It didn't irritate our son's skin and did a good job cleaning his clothes. It is also a little cheaper that Babyganics and comes in larger bottles at an even better price/load. My main complaint was that it had a scent, that wasn't unpleasant but persisted in the laundry. I like the way my baby smells better than this scent. The detergent also comes in a very pink bottle. So, if you are sensitive to the color scheme, babyganics is more neutral.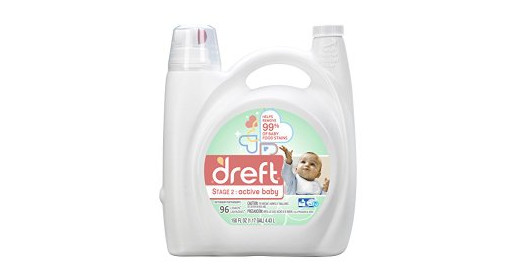 Baby Wipes:
You would think that it doesn't matter much what you are going to wipe your baby's butt with. But, there are differences, as you will see below.
Seventh Generation Thick & Strong Free and Clear Baby Wipes with Flip Top Dispenser
These are by-far the best for several reasons. First, the containers are easy to open and close plus durable enough to get kicked, dropped, pulled, and even ejected from a changer table without breaking. Second, the wipes come out of the container one-at-a-time. It is strange how rare this feature is. Third, they are solid and thick. No little pieces of baby-wipe to deal with.

Dr. K Premium Baby Wipes

Dr K Premium Baby Wipes is another brand I recommend to try. It is relatively a new brand on the market, so it is a little bit cheaper than all these famous baby wipes brands you can name. Dr.K's wipes packs include more wipes than Seventh Generation's packs and they are also flushable; Seventh Generation wipes are not flushable. Dr K wipes do not include such ingredients like alcohol, BPA, chlorines, parabens, sulfates. They are also "green" according to the manufacturer. They have more moisture (buy not wet) than other brands wipes I tried, which is a big bonus. So if you are looking for good baby wipes, consider Dr K.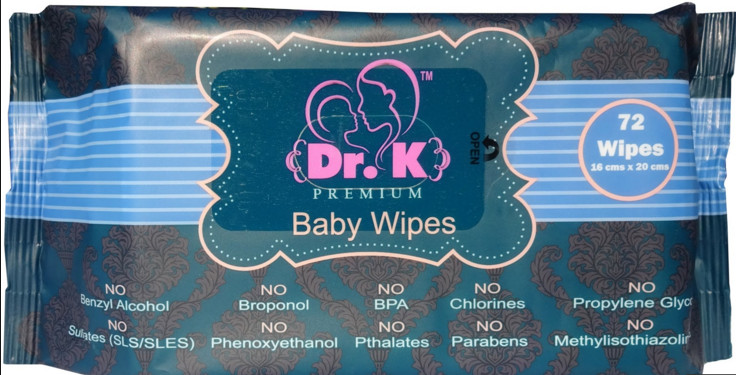 up & up™ Flushable Toddler Wipes
The Seventh Generation and Dr K wipes are a little to large to carry around with you in your purse or car. These wipes from Target come in a smaller container, but it is still a container with a snapping lid. The are thick enough that we would use them everywhere. But, for some reason, the wipes don't come out one-at-a-time. You need to pull them apart after extracting a couple. We also have had a couple where the hard-plastic part of the container can unglued from the soft-part. It can be stuck back on, but if you leave it disconnected the wipes dry out.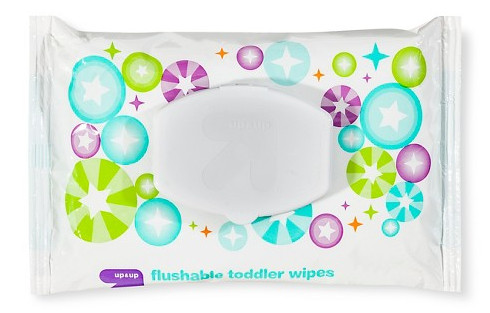 up & up™ Baby Wipes Travel Pack
These little containers are the perfect size for a purse or even a coat-pocket. If you are willing to live without the snapping lid these are probably the way to go. The packages are cheap and the wipes are thick enough. Once again, it is hard to get just one wipe out at once. But, unlike some soft-plastic packages, this one seems to do a good job of sealing when closed. I have not had a pack of up & up dry out on me for failure to seal, yet.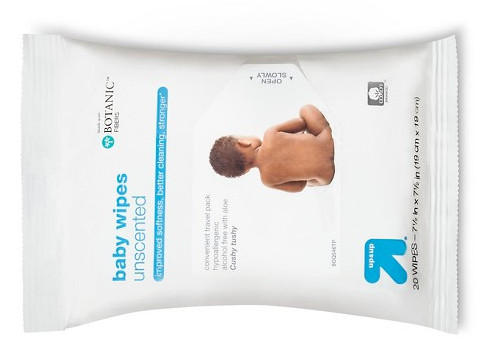 Similac Advance Newborn Infant Formula with Iron, Stage 1 Ready-to-Feed Bottles


Similac Advance newborn Infant formula ready-to-feed Bottles are the most important item in my diaper bag. This is the formula they fed to our son when he was in the NICU right after birth. The box includes eight two-ounces bottles and a nipple. The containers and nipple are ready-to-use right out of the box. The nipple is a standard-size. It fit the breast-milk containers and their nipples fit the similac bottles. The containers are BPA free the formula includes all the important vitamins your baby needs such as DHA, Lutein, and Vitamin E. You can read the complete list of vitamins and nutrients here
, scroll down the page to "ingredients" section.
Our Son really loves Similac advance newborn infant formula with iron. It is appropriate for ages 0 to 12 months. The first time he fed himself (holding his own bottle) was with one of these portable containers. There are other brands out there that have similar offerings. But, Similac was the only one we got our son to use without complaint. It seems, from a quick internet search, that other parents have had a similar experience.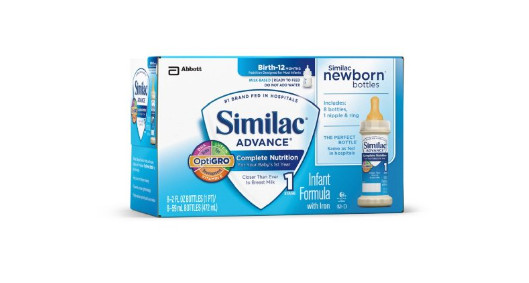 Playtex Genie Elite Pail System Diaper with Odor Lock Carbon Filter
The smartest purchase we made as new parents was the purchase of a Diaper Genie. Diaper Genies are made by Playtex and we are very happy with ours. Please, do not spend money on buckets that make your child's nursery stinky and unsanitary. Diaper Genies control odors and make diaper disposal easy. The Genie itself is opened with a foot pedal and accepts a diaper into its airlock. Once the Genie closes, the diaper is deposited in a very-long disposable plastic bag that you change periodically. There is also an air-freshener at the top of the Genie. Although, we have found that the airlock does a pretty good job on its own until the Genie is totally full.
If you are thinking of putting a Diaper Genie on your baby shower list, do not forget to add disposable Diaper Genie refills
bags to your list and you might want to add some air-freshener refills
as well. The Diaper Genie comes with one of each, and newborn's diapers are so small you can go for a long time without replacement. But, you will need replacements eventually and you cannot use just any old plastic-bag. You need compatible refills.
One last tip, read the instructions before you empty your Diaper Genie the first time. It is actually not that hard to do. But, if you don't know how, you might be tempted to get out some scissors and tape. Both, are unneeded as the Genie has a safe cutting system inside it and tying the bag works much better than tape or twisty-ties. Playtex Diaper Genie was a life hack for us and we recommend it to all new parents. Put it on your newborn baby checklist!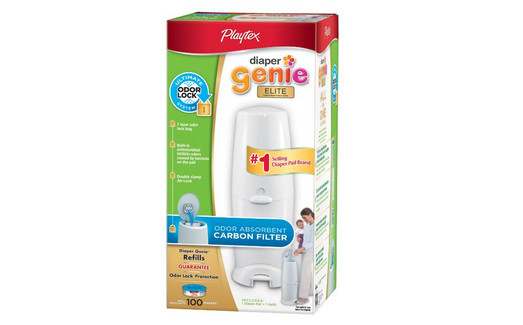 Disposable Placemat from Sparkz Baby
As your baby grows you will have more and more opportunities to go out as a family. Because my son sometimes drops food on the table and picks it up again, I always used to clean the table before sitting him down in his high-chair using baby-wipes. It was not convenient and it used up wipes at a pretty prodigious rate. Now, I use these disposable placemats from Sparkz Baby. They stick to the table, so my son cannot remove them.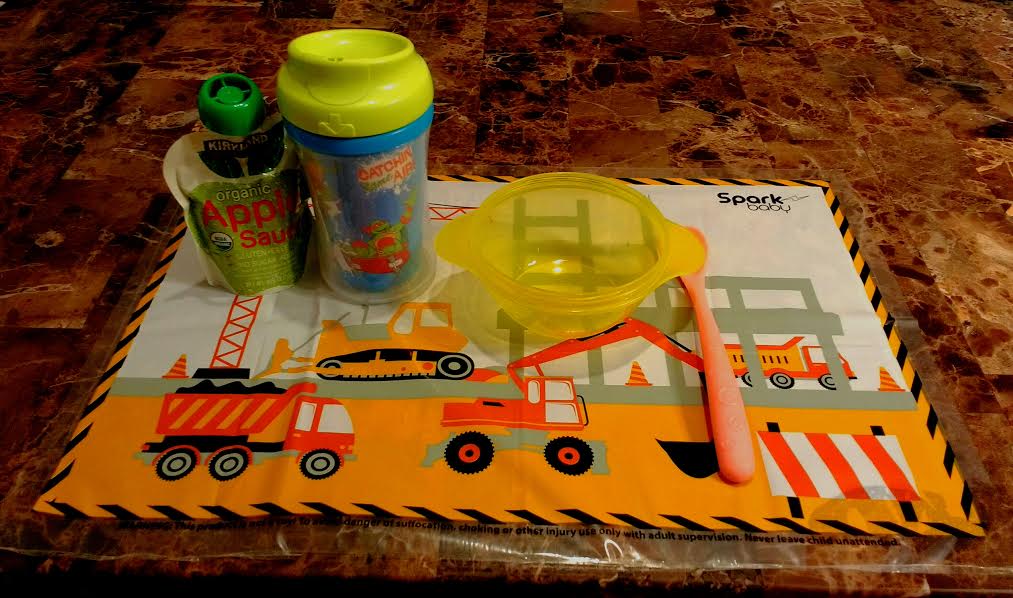 Posted on December 22, 2015 then Updated July 5, 2017By Sweetie