Kid Friendly Wineries in Napa Valley and Sonoma Areas
Are you interested in getaway to Wine County but not sure where to go now that you have a kid? Here is a list of kid-friendly Napa and Sonoma wineries and restaurants.
1. Sattui Winery
Sattui Winery is located in the heart of Napa Valley, St. Helena. The winery has a large open area with giant oaks, walnut trees, and beautiful gardens for you kids to run off a little pent-up energy. They have picnic grounds where you can enjoy lunch outside. On the weekend (from 11:30am to 3:30pm), they have a barbecue that serves wood-fired pizzas, Italian sausages, grilled bread, and basil. There are also events for visitors such as a Lobster Festival, Fiesta Italiana, Harvest Ball, and more. If you and your family is hungry, but you missed the barbecue, you should try out the Italian marketplace and deli.
Sattui Winery Address:
1111 White Lane (at Hwy 29)
St. Helena, CA 94574
Phone: 707-963-7774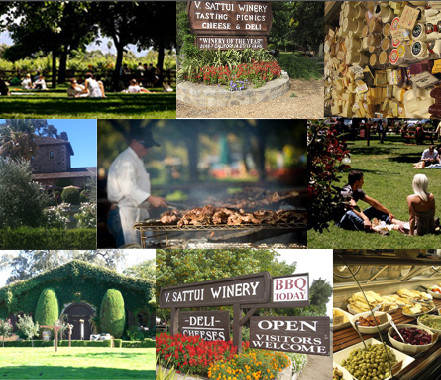 2. Castello Di Amorosa
Castello Di Amorosa is one of the most gorgeous wineries in the Napa Valley. It has a beautiful panoramic view and a full size fortress with dungeon. Castello Di Amorosa castle was inspired by 13th century Tuscan castle. Geek and I had fun exploring the castle and your kids will too. Even the bathrooms are decked out in renaissance style. There are also many animals on the premises including chickens, sheep , emus, and peacocks. Some of them roam the grounds interacting with guests at random. In addition to tours your children might enjoy, Castello Di Amorosa has many events that are child-appropriate including concerts, the Midsummer Medieval Festival, the Chocolate Festival, and many charity events.
Castello Di Amorosa Address:
4045 St Helena Hwy,
Calistoga, CA 94515
Phone:(707) 967-6272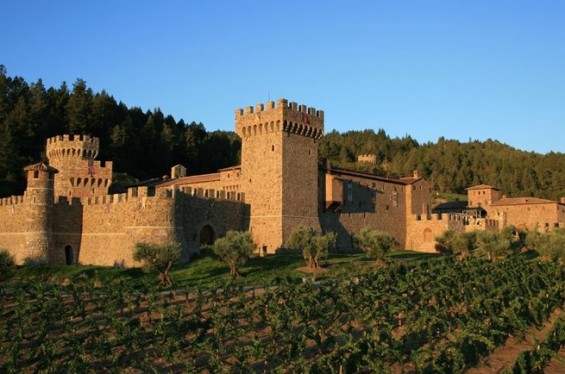 3. Beringer Winery
Like Sattui, Beringer Winery has a lot of space for kids to run around. While the main "tasting tour" is for over-21 only, they do offer "cave tours" which explore the winery's brewing tunnels. Adult tickets are $30, but children can tour for free if accompanied by a paying adult.
Beringer Winery Address:
2000 Main St,
St Helena, CA 94574
Phone:(707) 302-7592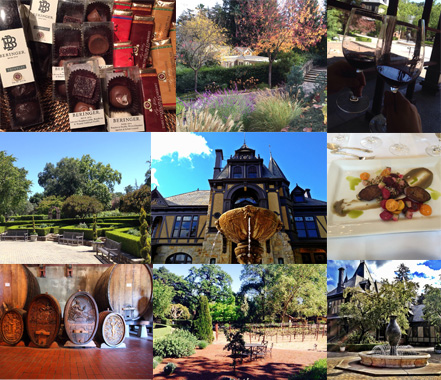 4. Jessup Cellars
Jessup Cellars has café style seating and an art gallery you and your kids might enjoy. They also have some family friendly events such as live music and film screenings as part of Napa Valley film festivals.
Jessup Cellars address:
6740 Washington St,
Yountville, CA 94599
Phone:(707) 944-8523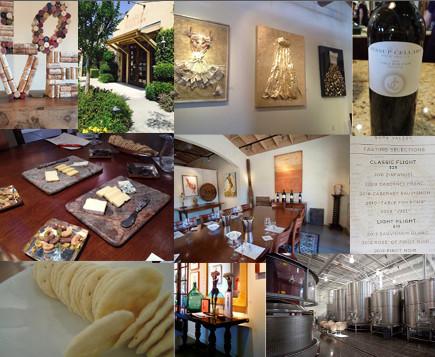 5. Sterling Vineyards
Sterling Vineyards has a gondola that can be ridden up to the winery. They claim it is "the only one of its kind in Napa" and we cannot dispute that. The winery itself has self guided tours and beautiful views of the Napa Valley.
Sterling Vineyards address:
1111 Dunaweal Ln,
Calistoga, CA 94515
Phone:(800) 726-6136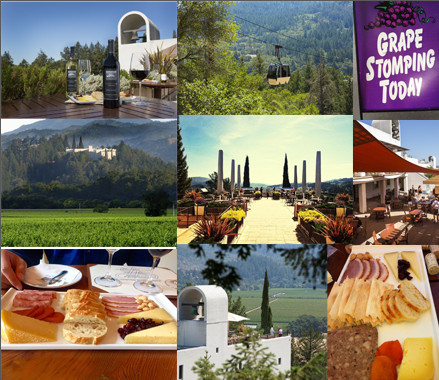 6. Larson Family Winery
Larson Family Winery is a great place for an afternoon picnic. Picnic tables can be reserved or you can just bring a blanket. There are grassy areas near the tables that are suitable for children to run and play on, while there is a bocce ball court for the adults to play on. At the end of this month (August 30th) the Winery will be holding a "Family Photo Day" to benefit the Valley of the Moon Children's Center. A professional photographer will take family photos on the beautiful grounds for a $75 donation.
Larson Family Winery Address:
23355 Millerick Rd,
Sonoma, CA 95476
Phone:(707) 938-3031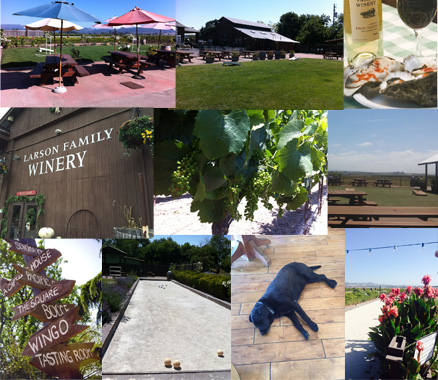 7. Frog's Leap Winery
Frog's Leap Winery in Rutherford, Napa Valley is is very accommodating for families but it is by appointment only (so make sure to make reservation online at http://www.frogsleap.com/visit.php). They have farmhouse with chickens and sheep, huge gardens that can be explored, and plenty of grass to spread out on and let the kids run around. Frog's Leap Winery is also dog's friendly.
Frog's Leap Winery Address:
8815 Conn Creek Rd
Rutherford, CA 94573
Phone (707) 963-4704
Frog's Leap Winery Tour and Wine tasting reservation online: http://www.frogsleap.com/visit.php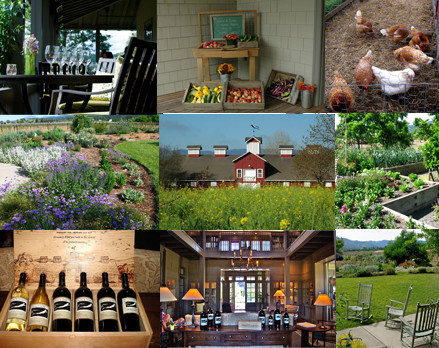 8. Benziger Family Winery
The Benziger Family Winery is located in the charming Sonoma County town, Glen Ellen. It is a certified, organic winery with a very beautiful landscape. Some people say that it reminds Disneyland. They sustain their winery using biodynamic methods and are eager to tell you and show how they do this. So, if you are interested in eco-responsible agriculture and production this is a good place to visit. They also offer tram tours and have many birds and farm animals on the premises that should be fun for a family.
Benziger Family Winery Address:
1883 London Ranch Rd,
Glen Ellen, CA 95442
Phone:(888) 490-2739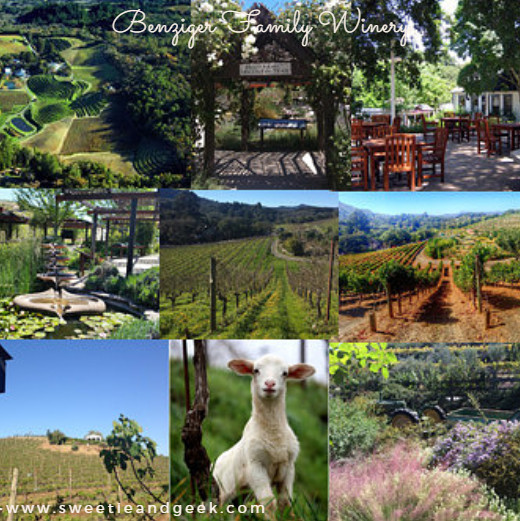 If you know more kids friendly Napa Valley and Sonoma wineries, please, share with us. We would be interested to extend this winery list.
Posted on August 3, 2015 then Updated July 5, 2017By Sweetie