Happy Tot Whole Milk – New Yogurts for Toddlers

Great Baby and Toddlers Food Alert!
We are the family of foodies. We love talking about good food. If we have an opportunity to try something new and give our opinion about it, we are always up for this.
I have recently learned about Happy Tot Whole Milk Yogurt. It is an amazing yogurt for little bellies. As the name says, it is whole milk yogurt. It is also USDA Organic certified and it does not have any added sweeteners. Happy Tot products are sold pretty much everywhere: Safeway, Target, Sprouts, Walgreens, Publix you name it. Need a little extra incentive to try it? Here is the link to a Happy Tot coupon.
Here are our favorite flavors of Happy Toy Whole Milk Yogurt:
Whole Milk Yogurt Strawbery Banana, Oats, and Chia is one of our favorites to pack for preschool or park snacks. It has real oats and chia seeds blended into the yogurt. It is a good nutritious and delicious yogurt combination that your toddler will love and you won't feel even the slightest guilt about.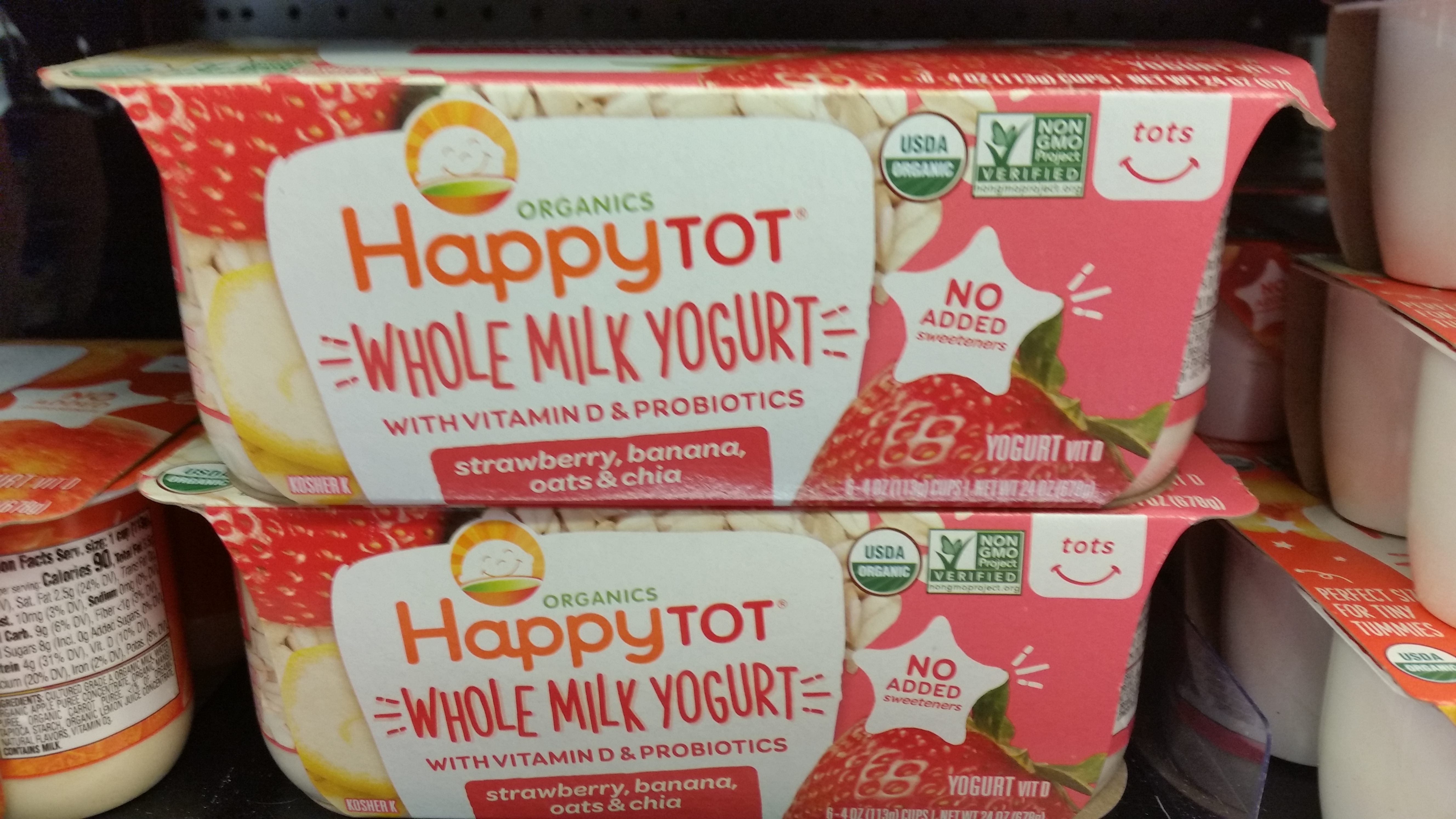 Happy Tot Whole Milk Yogurt Banana, Mango, and Spinach. I am a big fan of spinach in smoothies and apparently, an accent of spinach in yogurt is just as refreshing and delicious as it is in smoothies. I do not know of any other yogurt brands with this flavor. But, it is such a good combination, that I am sure I will see more brands trying it, soon.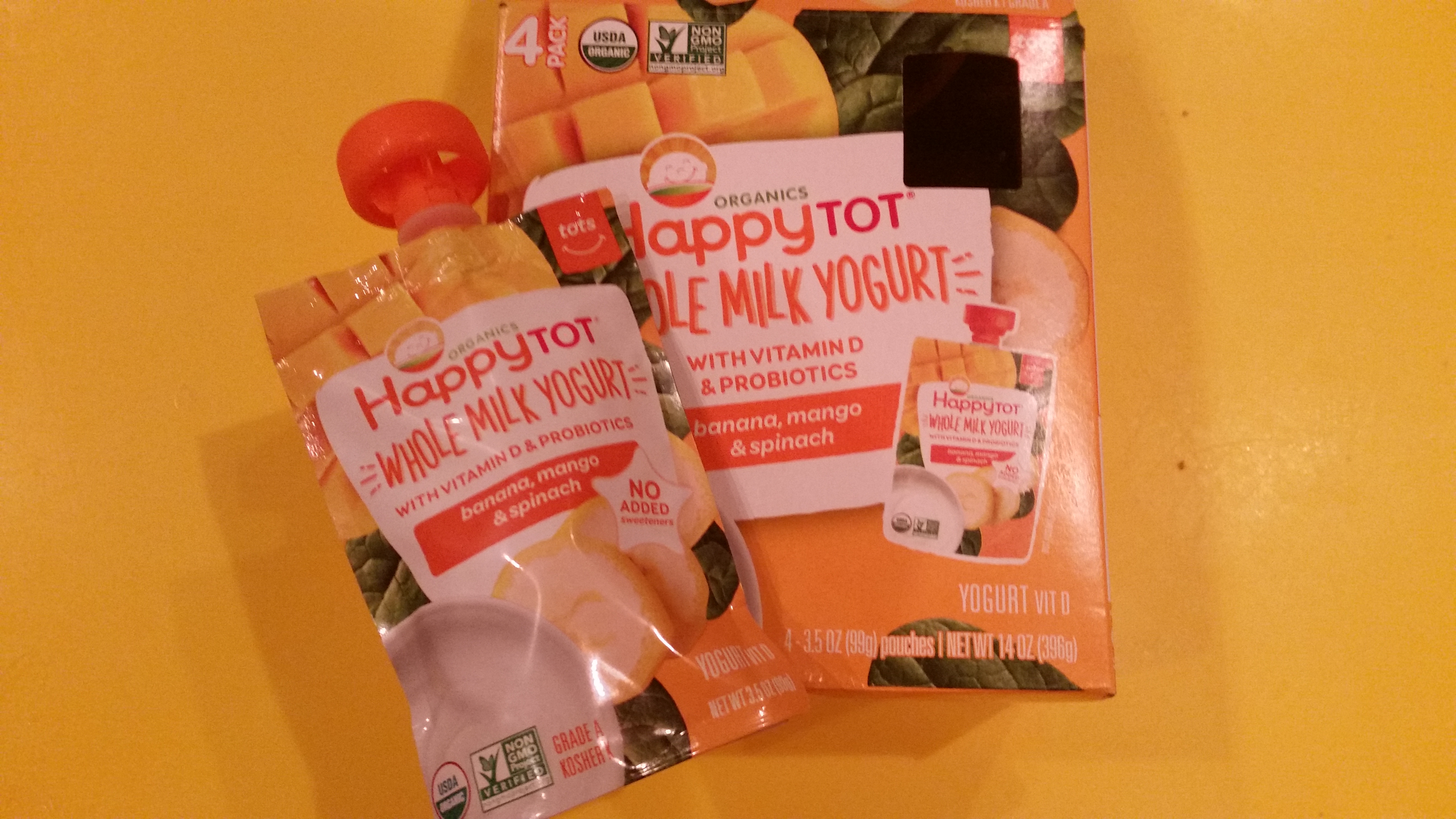 Anyway, use the coupon and try for yourself.
I took a quick photo of today's snack pack. As you can see, Happy Tot Whole Milk Yogurt is a key part of it.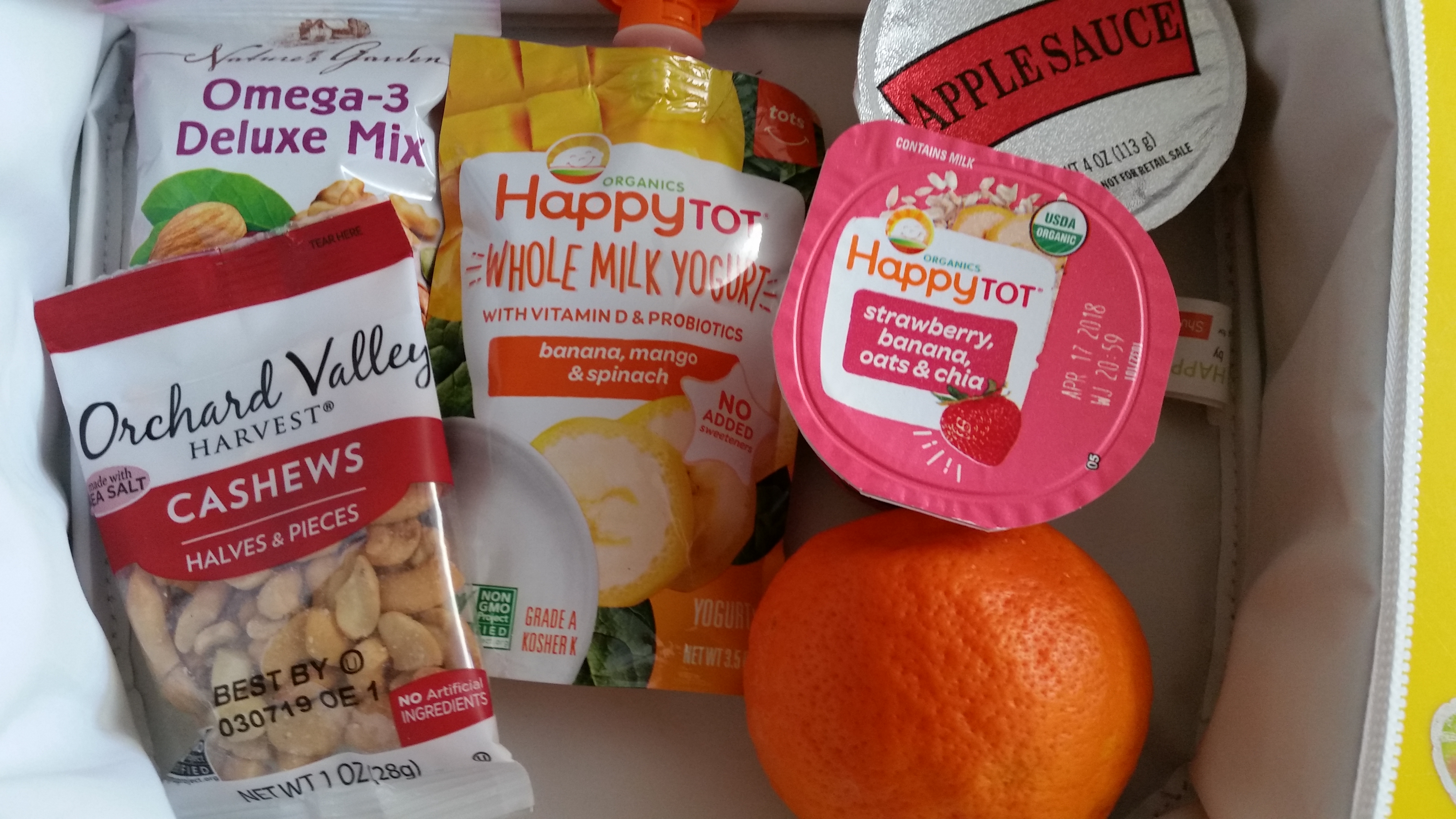 Posted on April 9, 2018By Sweetie