What Are Good Detective Shows on Netflix and Amazon?
Looking for good detective shows on Netflix and Amazon? Look no further, here is our list of the 30 best mystery shows on Netflix and Amazon.
We started this list because we love mysteries and always look for good detective shows to watch on Netflix. So our list of Netflix detective shows is always updated!
1. Midsomer Murders
British Detective Drama. Netflix streaming.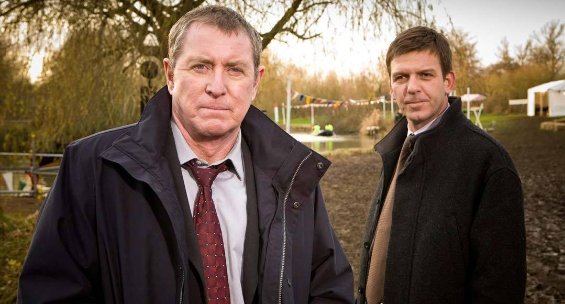 5. Luther
British Detective Drama with Idris Elba. Netflix streaming.
7. Elementary
Elementary is an American detective, contemporary update of Sherlock Holmes. Netflix DVD.
9. Sherlock
British detective drama with Benedict Cumberbatch. Netflix DVD, some on Netflix streaming.
10. Miss Fisher's Murder Mysteries
Australian detective drama. Netflix streaming.
11.The Killing
American detective drama. Netflix streaming.
13.Annika Bengtzon: Crime Reporter
Swedish detective drama with English subtitles. Netflix streaming.
14 Top of The Lake
New Zealand detective drama with Elisabeth Moss. Netflix streaming.
15. Agatha Christie's Marple
British detective series. Agatha Christie's Marple series ran on TV since 2004 to 2013. Netflix streaming.
16. Longmire
American crime drama based on mystery novels written by best-selling author Craig Johnson. Netflix streaming.
17. Spiral
French police drama with English subtitles. Netflix streaming.

18. True Detective
American crime drama, HBO's series. True Detective's season one stars Matthew McConaughey and Woody Harrelson. Yes, you now can order this show via Netflix by mail (DVD)!
20. Salamander
Salamander is Belgian detective series with English subtitles centering around a bank robbery. Netflix streaming. Recommended by SweetieAndGeek and our users.

22. Dicte
Dicte is Danish detective series. The female crime reporter Dicte Svendsen helps police to investigate crimes even when they would rather not. The crimes frequently hold personal significance the Dicte and in season one we learn as much about her as about the crimes she investigates. If you liked Dicte, you might also enjoy watching Annika Bengtzon: Crime Reporter. Netflix streaming.
24. Wallander
Wallander is a BBC remake of a detective series that takes place in Sweden. Kurt Wallander is a detective and the police inspector who is dedicated to his work. While Wallander is investigating murders the audience learns about his personality, his personal life, and his family. You might like Wallander if you liked Midsomer Murders since the setting and people are as important as the plots. But, unlike Midsomer Murders, the protagonist is flawed like the title characters from Jack Taylor and Luthor. Netflix streaming.

25. River
River is a British police drama. Stellan Skarsgård stars as D.I. John River. This detective show is different from others because Detective John River, the main character, is actually pretty crazy. He sees people and hears voices. Although, his condition does not prevent him from being a good detective and it does make him a truly fascinating character. Netflix streaming.

26. Marcella
Marcella is another British female detective show on Netflix. It is made in crime noir style. Marcella is good at her detective job but has problems at her personal life. It is a good female detective show directed by Hans Rosenfeldt; it can be your new mystery obsession. Netflix streaming.

27. Murder in The First
Murder in The First is an American detective show you can watch via Amazon. It takes place in San Francisco, California. There are currently 3 seasons available. The first season had Tom Felton as Erich Blunt: a young Silicon Valley prodigy who is suspected by the SFPD of murdering his biological father and his latest personal mistress. You know Tom Felton by Harry Potter movies. It is a good show, definetely watch it. Here is the link to it on Amazon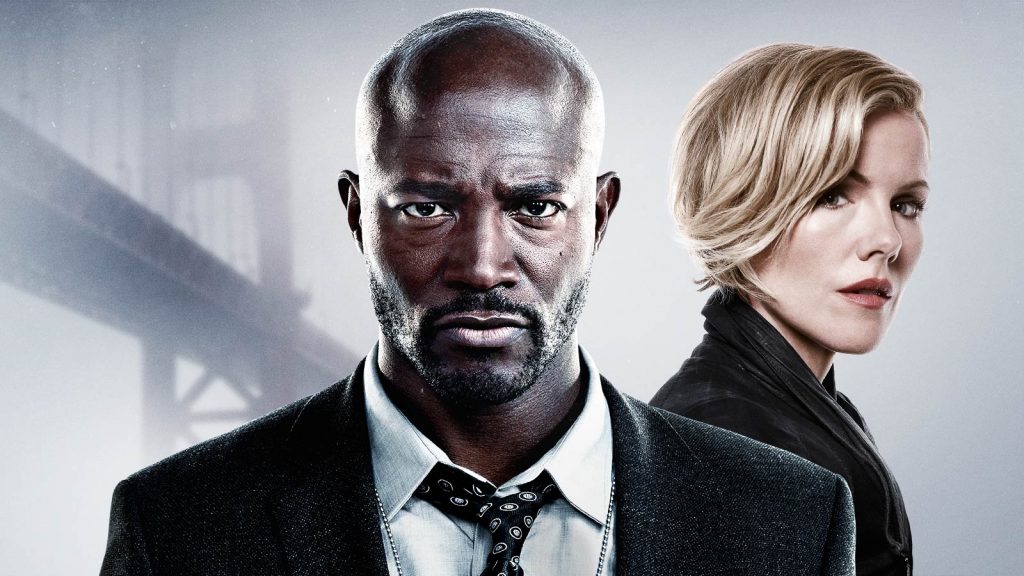 28. Border Town
FAVORITE DETECTIVE SHOW IN 2019! Border Town is a Netflix Original, Finnish crime series. It is probably one of the strongest detective shows we recently watched, it also has a high rating on Rotten Tomatoes. It is currently available on Netflix in the following places: US, Canada, UK, Norway, Sweden, Denmark, Iceland, Eastern Europe, Russia, Netherlands.
29. Case
The Case is another Netflix Originals European detective series; Icelandic crime drama. It is like the American show The Killing in its look and feels. In other words, it is a little bit dark and gloomy but powerful.
The Case is about a self destructive lawyer and a female police detective investigating a teenager's death. The pair don't quit when the case is ruled as a suicide. Netflix streaming.

30. Bosch FAVORITE DETECTIVE SHOW in 2019!
One of Amazon Prime Video's best shows is "Bosch". Bosch is based on the detective fiction of Michael Connelly and set in Los Angeles. The Bosch books span decades and have several main characters, while the show is more targeted and has a more narrow time-span. We recommend you read the books as well as watch the show. There is a good deal of overlap. But, the differences are often as interesting and surprising as the resolution of the mystery itself. While the Bosch books are on the longer and more drawn-out end of popular detective fiction. Titus Welliver has started recording the audio versions of the Bosch books ever since he became Bosch in the show and he is a great actor in both genres. He really looks and sounds the part. You can get the audio versions from Amazon's Audible (follow the link to see how you can get your audible books free, we have described in our different post).
Please, let us know about any other good detective shows on Netflix and Amazon, we will watch them and add them to the list accordingly.

What Are Good Detective Shows on Netflix and Amazon?

Posted on April 2, 2014 then Updated January 6, 2020By Sweetie