C is for Cookie or Early Learning with Cookies.
One of my hobbies is baking cookies and it occurred to me that baking cookies might be a fun way to teach children the alphabet, shapes, numbers, counting, and even colors.
In fact, baking projects are full of learning opportunities. Making cookies with your children can (depending on their age) help them to develop communication skills, learn measuring and units, learn how to follow directions, and even learn problem solving. The physical parts of the baking process can help them develop sensory and motor skills while the decorating will help them with creativity.
You will need sugar cookie mix, cookie cutters, and icing to do a "learn with cookies" project. I bought my ingredients and cookie cutters in this online baking supplies store.
Here are some fun and educational designs you can use to teach with cookies.
1. Numbers cookies. Making number cookies is a fun and creative way to learn numbers with your kid. As they are working with each cookie you can refer to it by its number name and do some basic counting exercises.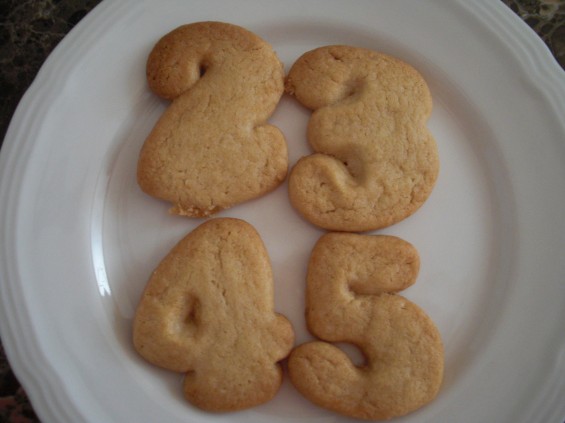 2. Shape cookies. One fun way to learn and recognize the shapes is to make shape cookies. Talk about the number of sides each shape has as you are decorating it. You can also use the cutting-out process as a learning activity since some shapes can be cut out next to each other.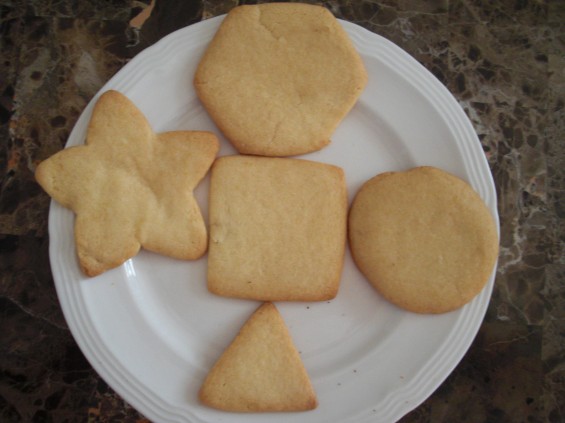 3. Alphabet cookies. Get alphabet cookie cutters and start learning letters through play and exploring. You can spell basic words during the cutting out process and also during the baking and decorating process. One fun game to play is to start with a long word and then try to eat one cookie from it while leaving letters to make another word. For example, you can eat the letter "R" from "cart" and still spell "cat".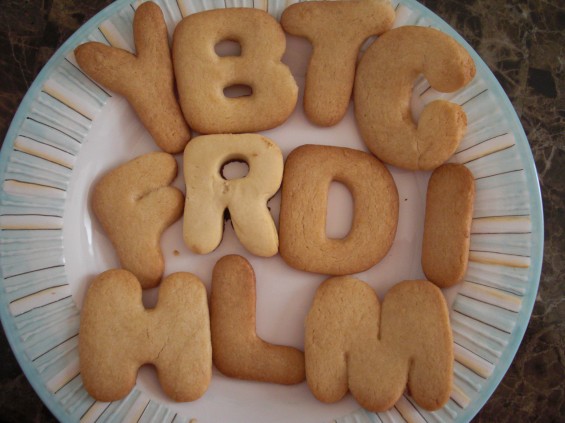 4. Domino Cookies. Domino Cookies are great cookies for learning counting numbers and matching. Your kid can count number of dots in each cookie, and arrange them in different ways: highest to lowest, numerically and line up the cookies in a chain where the numbers match between each domino. You will need a rectangular shaped cookie cutter to make domino cookies. But, if you have a square cutting form you can just cut each square cookie in half after using the square form to get the right shape.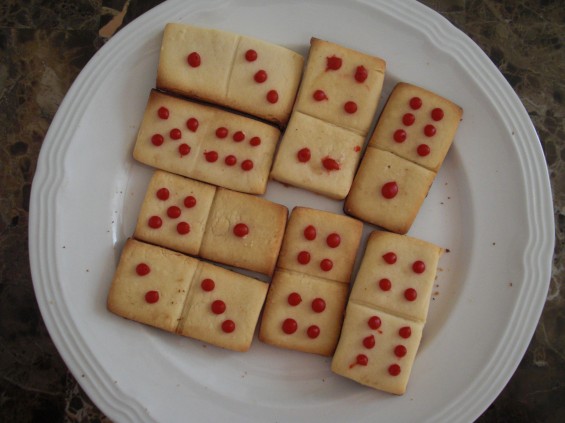 You might also be interested in other cookie recipes.
Posted on July 20, 2014 then Updated July 5, 2017By Sweetie