Best Bakery Cafes in The Bay Area
My husband and I love desserts, so I decided to share some of our favorite bakeries cafes in the Bay Area.
Café Venetia in Palo Alto
What I like: Café Venetia is a cozy Italian café in downtown of Palo Alto. The two guys running this place are Italians. They prepare great coffee, tea, and the best hot chocolate in the area. My favorite chocolate drinks are Mousse al Cioccolato and Cioccolata Fondente. They also serve great sandwiches like organic chicken pesto Panini (for $6.50) and 12oz French Press Signature (for brew $4). They have very good deserts too; you should try the caramel chocolate tart and chocolate hazelnut cake. These deserts are a great treat but a little bit pricy at $6-$7 a piece
The Downside: A lot of people come here to study. They occupy the tables forever; as a result, it is hard to find a place to sit.
Café Venetia Address: 419 University Ave, Palo Alto, CA 94301
Phone Number: (650) 323-3600
Café Venetia Business Hours:
Monday-Thursday: 7:00am-11:00am
Friday- Saturday: 7:00am-12:00 am
Sunday: 8:00am-11:00am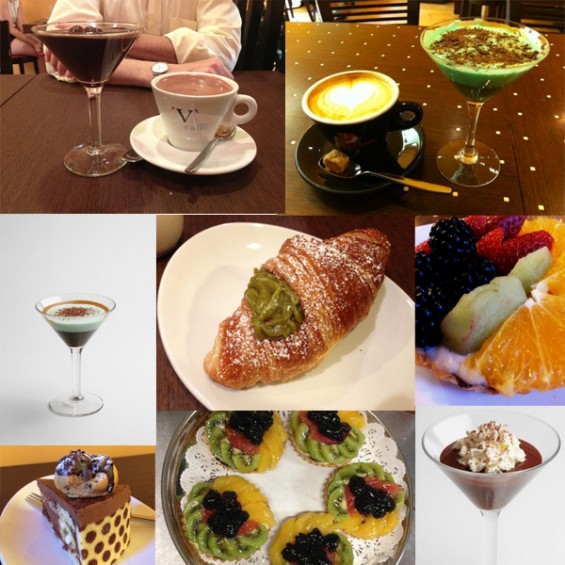 Cocohodo in Sunnyvale
What I like: Cocohodo is a Korean café that serves premium pastries filled with red bean and walnut. The pastries are even shaped like walnuts and individually wrapped for maximum cuteness. You can get 9 Cocohodo walnuts for $3.50. Not bad at all! For a drink, we suggest the plum tea.
The Downside: Don't order the shaved-ice. It looks cute, but only tastes ok.
Cocohodo Address: 1082 E El Camino Real, Ste 6, Sunnyvale, CA 94087
Phone Number: (408) 247-8877
Cocohodo Business Hours: 9am-10pm daily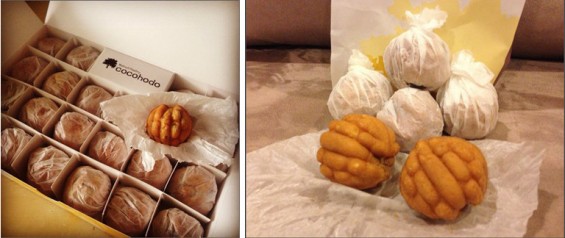 Bijan Bakery & Café at Downtown San Jose
What I like: This is one of my favorite cake and pastries shops cafes in San Jose. They have a very cozy atmosphere in the evening; though it is a little crowded during the day. They have a great variety of mousse cakes. You should try their mango mousse, pistachio mousse, and chocolate hazelnut mouse. They also serve fruit and custard in cups made of chocolate. My husband loves them! Bijan Bakery & Café also makes custom cakes for special events and occasions. I ordered one once to eat in the shop with some friends. It was very good! The prices are pretty reasonable too. You can see more of their cake masterpieces on their Facebook page.
The Downside: There are usually seats available. But, they need to be more diligent about cleaning up after guests. We have had to clear up our own table at least once.
Bijan Bakery & Café Address: 170 S. Market St. Suite 110, San Jose, CA 95113
Phone number: 408.971.8000
Bijan Bakery & Café Business hours:
Monday-Thursday 6.30am-9.30 pm
Friday: 6:30 am – 11:00 pm
Saturday: 7:30 am – 11:00pm
Sunday: 8:00am -9.30 pm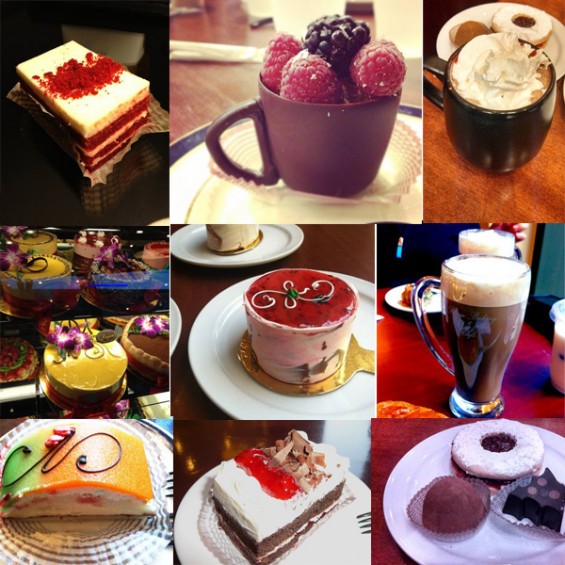 Lisa's Tea Treasures
What I like: Lisa's Tea Treasures is a beautiful English afternoon tea room with three locations in the Bay Area. It is very cozy place with Victorian interior design and dainty floral tea cups. This is an ideal venue for bridal showers. Lisa's Tea Treasures' decor is just perfect for bridal shower, baby shower, or birthday photoshoots. Their tea and English tea-sandwiches are delicious!
The Downside: I do not recommend the soup. The soup tasted like it was from the can and didn't fit the atmosphere. There are three Lisa's Tea Treasures locations in the Bay Area.
Lisa's Tea Treasures Locations
167 Main St Los Altos, CA 94022
Phone number: (650) 209-5010
377 Santana Row San Jose, CA 95128
Phone number: (408) 247-3613
1875 S Bascom Ave, Campbell, CA 95008
Phone number: (408) 371-7377
Lisa's Tea Treasures Business Hours
Monday-Friday 11am-4pm
Saturday 10am-6pm
Sunday 12am-5pm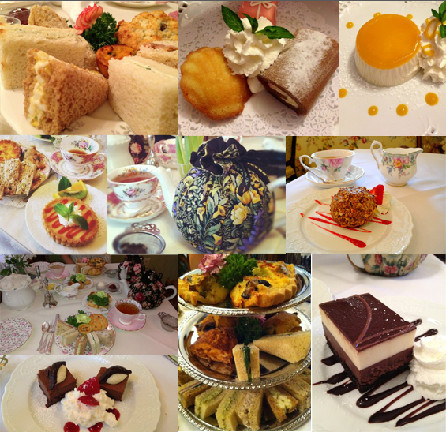 85°C Bakery Café in San Jose
What I like: 85°C Bakery Café is a paradise for sweet breads and bubble drink lovers. You can find almost any imaginable bread there; just name it – Cream cheese bread, taro buns, blueberry muffins and more. Bread is constantly baked and you frequently hear: "Fresh bread!". The slogan shouted by employees when trays of hot bread from the oven come out to adoring fans! They also have beautiful cakes. While they taste a little bit different from what I am used to they are still very delicious. Their cakes are pretty inexpensive too, we paid $3.50 for a good piece of black forest cake. The same kind of cake in any other bakery will be not cheaper than $5-$7 a piece.
The Downside: it is super hard to find available seats. Customers also complain that there are no diper changing tables in the bathroom.
85°C Bakery Café Bay Area Location
De Anza Shopping Center 1183 S De Anza Blvd., Suit # 10 San Jose, CA 95129
Phone number:(408) 252-7885
85°C Bakery Café Business Hours
Monday-Thursday 7am-10pm
Friday-Saturday 7am-12am
Sunday 8am-10pm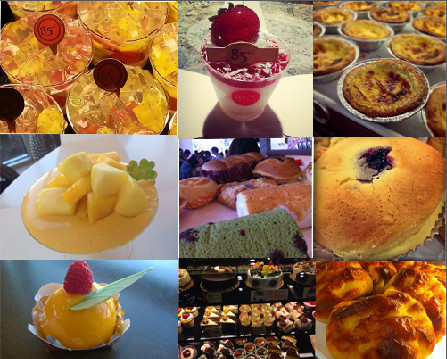 Tous Les Jours Cafe in Santa Clara

What I like: Tous les Jours Café is another beautiful Asian Bakery café with French accents in the Bay Area. It is a hidden gem in the plaza of mostly Korean eateries in Santa Clara. This bakery has a super cozy design and it does not suffer from the crowds of people that the 85°C Bakery Café does, although the process is similar to 85°C Bakery Café. Tous les Jours Café's pastries are not the best in the area, but they are very good. Some of our favorites are the coffee bun, red bean bun, curry croquette, milk bread, mocha bread, sesame rice donuts. If you are on the diet or just need something light, with less calories, you can try their panna cotta-super light desert. We also like that Tous Les Jours Cafe works long hours daily.

The Downside: Even though Tous Les Jours Café has a great variety of pastries, their drink selection is not as good as as most bubble tea places. I am a fan of bubble tea and Tous Les Jours Café's bubble tea or coffee drinks do not meet my standards. We usually buy our drinks in Starbucks next door and then go to Tous Les Jours Café to enjoy the pastries.
Tous Les Jours Café Bay Area Location
3535 Homestead Rd, Santa Clara, CA 95051
Phone number:(408) 985-1852
Tous Les Jours Café Business Hours
Sunday-Thursday 7.00 am – 10.00 pm
Friday-Saturday 7.00 am – 11.00 pm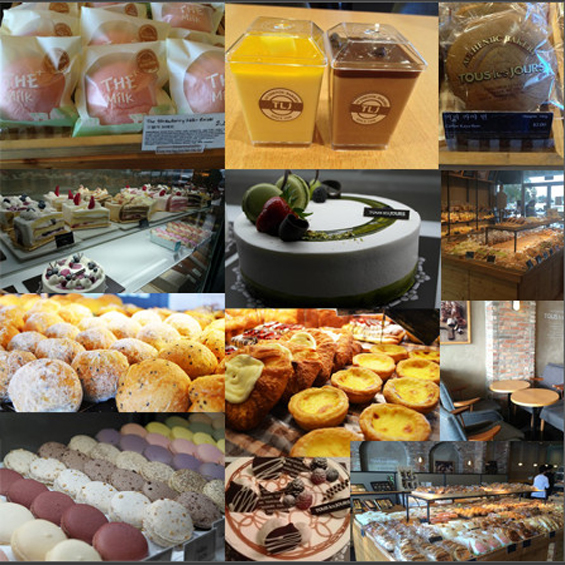 Charlie's Cheesecake Works in San Jose

What I Like: Charlie's Cheesecake Works is a cheesecake bakery in South San Jose. I discovered this little bakery via Groupon. It was quite a trip for me from Sunnyvale to Almaden in San Jose, but it was worth it. Charlie's Cheescake Works sells freshly made cheesecakes and mini cheesecake deserts. All their cheesecake are organic, made of natural products. The bakery offers over 40 cheesecakes flavors.
The Downside:There are no tables in Charlie's Cheesecake Works bakery, they offer carry out only.
Charlie's Cheesecake Works Location
1179 Redmond Ave, San Jose, CA 95120
Charlie's Cheesecake Works Business Hours
Monday-Friday 7am-6pm
Saturday 8am-5pm
Sunday Closed

Prolific Oven Bakery and Cafe in Sunnyvale

Prolific Oven has several locations across the Bay Area. They each a little different. I have not been that impressed with the cafés in Palo Alto and Santa Clara. But, I love the Sunnyvale Prolific Oven. Here is what I like about the Sunnyvale location.
What I like: Prolific Oven is a pretty big, new café. It is never crowded and it has pretty good modern atmosphere. They have one very large table that will probably fit dozen people or more easily. So, if you organize a study group that is the perfect location. This place has many high chairs, so if you organize a mommy group, it is also a pretty good place. They have a great choice of cakes, coffee, tea and wine as well as awesome sandwiches and other food. Their meals are pretty big. Our favorite sandwich is shrimp club that can easily feed 2 people. Another bonus is that they have also outside area where you can sit if you want to enjoy the weather or just come with your dog.
The downside: The cake prices are a little on the high end and they tease you with a bite-sized piece included with other meals.
Prolific Oven Bay Area Locations
Palo Alto
Address: 550 Waverley St, Palo Alto, CA 94301
Hours:
sun: 8:00am – 7:00pm
mon: 7:00am – 7:00pm
tue – thu: 7:00am – 10:00pm
fri – sat: 7:00am – 11:00pm
Sunnyvale
Address: 259 W Washington Ave, Sunnyvale, CA 94086
Hours:
sun: 8:00AM – 9:30PM
mon – thu: 6:30AM – 9:30PM
fri: 6:30AM – 10:30PM
sat: 7:00AM – 10:30PM
Santa Clara
Address: 3938 Rivermark Plaza, Santa Clara, CA 95054
Hours:
sun: 8:00AM – 9:30PM
mon – thu: 7:00AM – 9:30PM
fri: 7:00AM – 10:30PM
sat: 7:30AM – 10:30PM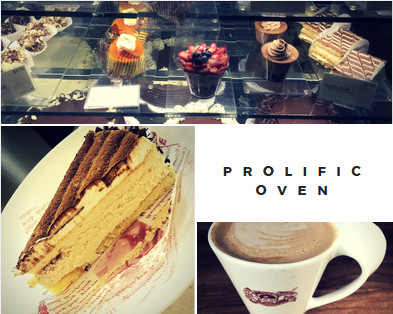 Posted on June 16, 2014 then Updated August 11, 2018By Sweetie